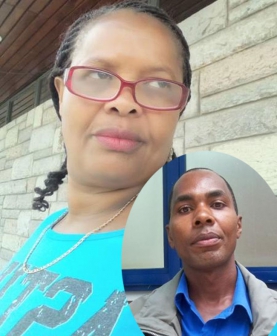 The Nairobian has traced and met Jacinta Wambui over the damning allegations by Kinyanjui but she has dismissed him and that he is attempting to tarnish her reputation.
She has also claimed that Kinyanjui attempted to take over her business after she offered to help him financially when he was "just simple man".
"He's not genuine with what he claims, I cannot even eye man who is not a real man, in fact I paid him more that what we agreed and added him Sh18,000 that he must pay back now" she told The Nairobian adding that, "The problem started when I refused to be his guarantor when he wanted to borrow Sh800, 000 from local bank"
According to Wambui, the places Kinyanjui claims she took him as intimacy traps were places like Mlolongo where trucks are stationed.
"If he claims I wanted him to be my boyfriend and took him to my house he is lying because my house is open to anyone and I live with other members of family, I cannot even do that because I'm over fifty and I'm still mourning my husband ", she said.
Related Topics