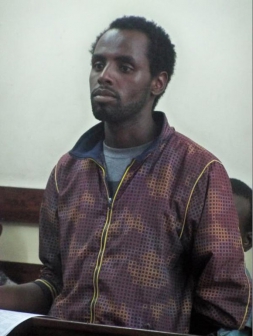 A young woman left a city court in shock after claiming two Congolese men forced her to eat a kilo of salt after raping her.
According to the woman, the salt was meant to prevent her from becoming pregnant.
Police arrested one of the suspects identified as Eric Irikiza, who now faces gang rape charges. The other accused are yet to be arrested. The two were accused that on February 26, within Kasarani area, they intentionally and unlawfully raped the woman for more than four hours.
They were also charged for unlawfully touching the woman's breasts and private parts against her will.
According to the prosecution, the woman received a call from one of the suspects inviting her for a business deal at around 2pm on the said day.
She told police the accused, whom she knew, had informed her that he was planning to open a five-star hotel within the city and wanted her to offer consultation services.
She was directed to come to a house in Sunton, where she met Irikiza and another man. But after exchanging greetings, the two allegedly closed the door and forced her to undress.
It is alleged that the men played loud music so that neighbours could not hear what was going on in the house as they raped the woman.
It is further alleged that they later released her but warned her not to reveal the matter to anyone after forcing her to eat the salt.
The woman was reportedly found unconscious not far from the house and was rushed to hospital. She later led police to the house after reporting the mater.
Irikiza denied the charges and was set free on a Sh500,000 bond. The matter will be heard on July 28.
Related Topics