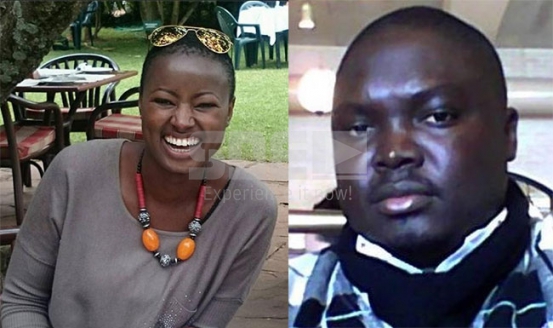 A Togolese diplomat claims his Kenyan wife cheated on him with 14 different men and when they separated, she denied him access to Sh14.4 million worth of property he bought while working in Kenya.
In a sworn affidavit at the Children's Court, case number 716 of 2015, at the High Court, Family Division for matrimonial property and divorce case, Jean-Claude Adzalla says his wife, Jackline Wanjiru Muiruri, has frustrated his efforts to recover the money from a business and property they co-own after their marriage broke down. He is also accusing Wanjiru of infidelity, citing it as the cause of their marriage breaking down.
"I came to Kenya on July 31, 2005 to take up the position of Programmes Coordinator for Norwegian-based organisation. I was then promoted to Country Director and currently, I am the Regional Director for East and West Africa," says Adzalla in a sworn affidavit.
He says he first met Wanjiru who then was a cyber café attendant in Embakasi Village.
"A friendship developed soon after and before I knew it, she had moved into my house in Nyayo estate. We were actually never officially married, neither at the AG's office nor according to Kikuyu customary laws. We do have an affidavit of marriage (signed before a Commissioner of Oaths) because she suggested that was required then to issue our daughter Naima with a Kenyan passport, and to allow her to travel to my home country Togo."
In his affidavit, Adzalla says the first two years of marriage was blissful, but problems started in 2007 after the birth of their first daughter.
He says he was alerted by their shamba boy about his wife's infidelity when he had travelled out of the country. Despite his suspicions, he reportedly decided to take Wanjiru to college, as well as pay fees for Wanjiru's younger sister.
"I continued to invest in her in March 2011, after she completed her training. I financed a school for her in Ngong. The Blossom Schools International was born. I gave her 51 per cent of the shares, even though she did not contribute a cent, with the sole intention to empower her and in turn help secure extra resources for the home. I bought three vans and a BMW for her," he claims in his affidavit.
He says that with money coming in from the business, Wanjiru started being arrogant, until February 7, 2015, when he left the house after an argument, but on returning, was arrested by Ngong police for assault.
"I was freed on a Sh10,000 bail the same day. In my statement, I observed that I was aware the police came to my house and I even have details of an M-Pesa transaction that night through which she paid a bribe to one police officer. Later on, she withdrew the case," he adds.
Adzalla also claims that Wanjiru ordered parents at the school to be depositing school fees in her private account or pay by cash, so that he doesn't get access to the money.
He further adds in his affidavit that, "She has also stopped remitting the Sh70,000 monthly repayment to me as we previously agreed, since it's my money that was used to set up the school. I have three other cases against her at the Ngong Police Station DCIO's office and even though I was informed by different investigating officers that they have concluded investigations and recommended she be prosecuted, she has never been questioned. I was later told that the files are with the DCIO Ngong who is yet to forward them."
Adzalla has also included what he considers evidence of suggestive text messages alleging infidelity between Wanjiru and other men. In one of the messages, a senior married lawyer allegedly asks Wanjiru if she is ready for another session of 'therapy,' to which Wanjiru agrees and they plan when and where to meet.
Related Topics