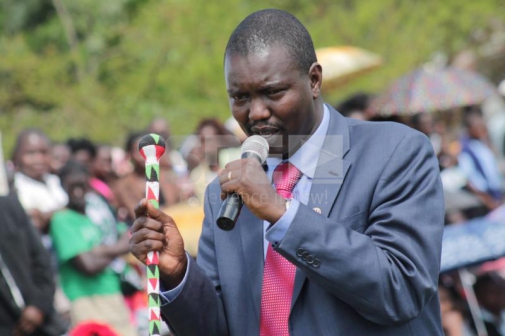 Uasin Gishu Governor Jackson Mandago has asked women from the region to give birth to many kids and stop misusing family planning.
He said that family planning is not about siring less kids, but spacing pregnancies by say, two, three or four years.
"The key thing is not the number of kids. I don't understand why people are stopping at two kids, yet they are still energetic and can provide for more kids. The important thing is for the women to space their pregnancies," he said.
Mandago added that the county's economy is still lagging behind for lack of skilled labour.
" Look at countries like China. Their large population has made them grow very fast. They have sufficient labour and resources," he said.
The governor urged the youth who have reached the age 26 to get married.
"When you are 26 years old and have completed school, then why not settle down? Waiting until you are financially stable does not make sense," he said, adding that, "If you find somebody you are compatible with, then don't waste the chance. It is good to have kids while you are still energetic."
Related Topics