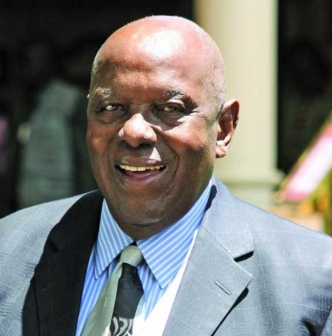 Unlike Stephen Kung'u, another self-made billionaire, Njenga Karume, left a will and testament dictating how his worldly assets were to be shared out amongst his dependants, including his driver, bodyguard and cook.
Karume had, eight months before his death, swore under oath with long trusted physician, Dr Dan Gikonyo of Karen Hospital and Bishop David Kamau as witnesses. The will dictated the inheritance for each beneficiary.
The tycoon's wife, four daughters, four sons and his grandchildren each got a piece of his multi-billion pie.
Karume directed that his clothes be donated to a charity selected by executors of his will.
He gave all his chattels, including household items, furnishings and personal effects, to his wife, Grace Njoki.
According to Carolyne Daudi of Kyalo & Associates Advocates, a "will is a person's (the testator) oral or written wish on how his/her property is to be dealt with upon his/her demise within a legal framework."
But there has been a dispute over Karume's property even with the will.
City lawyer Harold Ayodo says written wills are usually contested because the beneficiaries believe the division of wealth wasn't fair or the person who drew the will wasn't in the right state of mind.
"Many times, the beneficiaries think the writer of the will was coerced into signing the will or question his state of mind. It is usually because they aren't satisfied with the share they have been allocated." Ayodo says written wills are more powerful because it is usually drafted by a lawyer, and also has witnesses, as opposed to oral wills, which can be compromised.
Ayodo says an oral will only applies if it was pronounced within three months to the death of a person. "If it was said more than three months before death, even in the presence of many witnesses, the oral will can't be applicable in a court of law. The problem with oral wills is that they can be distorted by witnesses to serve selfish interests."
-Additional reporting by David Odongo
Related Topics