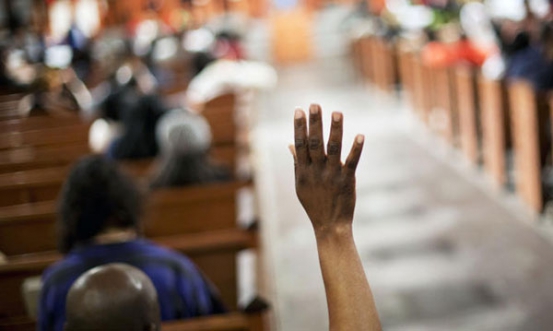 Pope Francis' recent visit to Kenya not only excited Catholics, but also, people from all denominations and religious persuasions.
Indeed, for three days, Kenya was a very religious country. But beneath the veneer of religiosity lies the reality that Kenyans have varied religious beliefs as a survey commissioned by The Nairobian and carried out by Ipsos indicates.
One of the most interesting findings was the role of money in our religious lives.
Kenyans earning less than Sh10,000 were found to be most likely to change their religious denomination closely followed by those who earn Sh25,000-Sh40,000 and above with 22 and 21 per cent likely to change. Those who earn between Sh10,000 and Sh25,000 are the least likely as only 19 per cent of them would do so.
Moses Mutua, a sociologist lecturer at Moi University concurred arguing that income can easily influence how people change their denomination.
"People with low and high income will always go where they believe they can be prayed for to get more money. The average earners, on the other hand, are content with what they have," he told The Nairobian.
Below are the other revelations from the survey:
Kenyan women believe in 'life after death According to the 'Religious Issues' survey, about 82 per cent of Kenyans believe in life after death.
Although, the numbers in rural areas are bigger than those of urban believers, the difference is very minimal.
Most believers of life after death are women who are at 83 per cent compared to men's 81 percent.
Prayer works Kenya is a prayerful nation. Around 89 per cent of Kenyans believe that prayers actually change the way things work in the world.
Only two per cent don't believe in this while nine per cent are not so sure.
Again, the margin between urban (89 per cent) and rural (90 per cent) believers is very thin with only a difference of one per cent.
Most of the prayerful believers are women at 91 per cent compared to 87 per cent of men.
From this study, it is clear, that 91 per cent of prayerful citizens are 45 years and above. The other age bracket ranges between 18 and 45 years, which is about 88 per cent.
Catholic and mainstream denominations are leading at 93 per cent with believers who think prayers change the way the world runs. They are closely followed by 91 per cent of evangelical and other Christians. Muslims have the highest number of at 20 per cent compared to other denominations whose non-believers range between six- 13 per cent.
Luhyas, Luos likely to change religion Western province leads by 32 per cent when it comes to members of family who are most likely to change religions. They are closely followed by Nyanza at 29 per cent and the Nairobi's 22 per cent. North Eastern Coast and Rift Valley have the least members at 14 per cent.
Related Topics