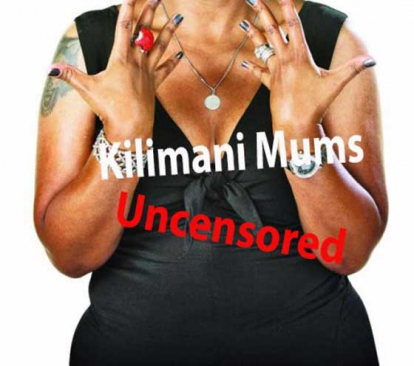 Kilimani Mums is one of the most popular groups on Facebook. However, just like any other social outfit, there are petty details that get into some members' nerves.
Here goes the 10:
1. Keep totos photos private
Showing off kids on social media is a turn off. In any case, you could be unwittingly putting them at risk by posting info on where they attend school and entertainment spots they frequent. Some childless and vindictive former college mates might have a dark trick up their sleeves when not online bullying.
2. Oh! these braggarts
Not unless you want to get robbed bragging to strangers about your green house in your kamugunda in Kamulu is not a wise decision. Posting a photo of your brand new ride may seem like harmless ways to share good news, but not everyone is doing well in this country where Jubilee has 'cash flow problems.'
It also works negatively as you will be remembered as the woman who brags about her old BMW or the farmer who likes to show off his stunted tomatoes.
3. Bedroom matters
Not unless you are a porn-star, telling the world how your hubby's 'mtree' cannot satisfy your nunu does not add value in your CV. Yes, a little controversy might make you popular but at the end of the day you will be remembered as the woman with a useless hubby. Kenyans are very good when it comes to screenshots and eventually this might finally get to your hubby.
4. Fighting the 'arrangement'
You post a photo and even tag your hubby online. A lady from the group likes the photo and sends your man a friend's request. They start dating and after four months your man leaves you. You later find out the woman he's leaving you for is also in the same group. You start fighting online and other women psyche you up to insult her. You end up in court alone, without a hubby or even online friends to contribute while paying for your bail.
5. House girl domez
Do you wonder why you never get promoted at work? Well, probably because your boss is also on Kilimani Mums watching you complain about every little thing that your house girl does. If you can't handle your house girl means you have zero management skills.
6. Dirty houses
A few weeks ago a lady posted a photo of her dirty house asking fellow women not to judge her. What did she expect? Of course she was branded disgusting and irresponsible. Although she redeemed herself by cleaning up, her reputation was already ruined and the people who saw the first post may not have seen the second one.
7. Mani-pedi issues
Nobody wants to see Jezebel like nails on a group that discusses problems affecting women. If you can't make your nails quietly what will happen when you buy a new dress? Make a documentary?
8. Problems at work
This is not only dangerous because you could lose your job but it also turns off future employers. If you think that your colleague has a smelly weave it's much easier to write an anonymous note or even address your problems through HR. Remember there are very many fake accounts online. You never know which one is your colleagues.
9. Fake profiles
Unfortunately there are fake accounts in that group that are just there for stalking, fake storytelling and screen shots purposes. These profiles can be annoying especially since most are ran by men who are curious to find out that the women do in the group. That's how screens shots of intimate problems end up circulating on WhatsApp.
10. Online cat fights
Why would two strangers be fighting online because one believes that Brazilian weave is better than Peruvian?
Related Topics