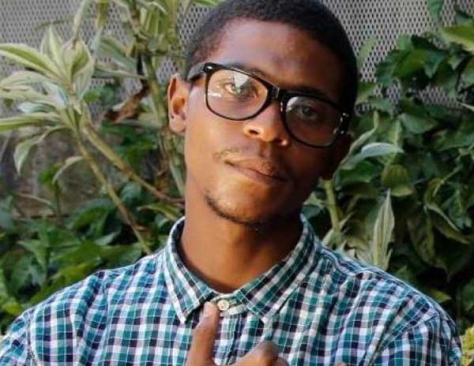 A woman commonly known as Ciro Gi nearly lost her life and had to undergo reconstructive surgery last week, after she was allegedly beaten by her lover on September 18.
Lilian Wanjiru Githunguri, 42, who is daughter to politician and businessman Stanley Githunguri, was allegedly battered by her 28-year-old boyfriend, Farruk Jamal Anjuri during an event she had organised together with Jamal and where her daughter was lined up to perform.
The mother of six reported the matter under OB number 39/22/09/2015 at Lang'ata Police Station. The OCPD of Lang'ata was not reachable for comment.
Wanjiru claims that Jamal had been drinking steadily through the night and when it was time to pay service providers, she went to look for Jamal.
"I found him, on the dance floor, groping a mutual female acquaintance in plain sight of our business colleagues. Furious at his absolute lack of respect for my personal or professional space, I confronted him," says Wanjiru, adding that, "That's when all hell broke loose. The lady Jamal was with left the venue as I went to the back room to change clothes."
Jamal allegedly followed her and "slapped me across the face so many times I lost count. I struggled to cover my nakedness as he beat me, as I was only in my bra and panties. At some point, some people came into the room to investigate the commotion but Jamal chased them away, saying they should let him deal with these personal affairs privately," says Wanjiru.
She continues, "He rained slaps directly at my head until all I could hear was a constant ringing in my left ear. I pleaded with him to stop, but he continued. Eventually, I lost the strength to fight back and helplessly waited for him to stop. Later, I discovered that after assaulting me, Jamal returned to the party as if nothing had happened, even dancing to performance by my daughter."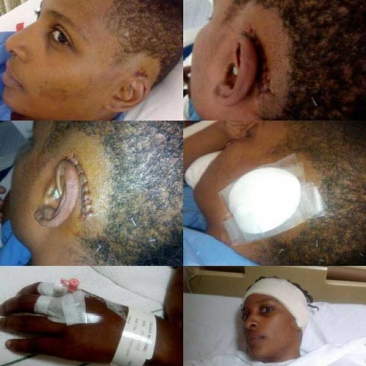 Although she was in excruciating pain and had lost her hearing, Wanjiru reportedly spent the weekend crying and nursing her wounds. "Not wanting to alarm my children, I remained locked in my room, sleeping off the pain and anxiously waiting for my hearing to return."
On September 21, 2015, she gathered strength and went to see a doctor. Upon examination, she was told that she had two perforations in her left eardrum and needed urgent surgery. "I am currently recuperating and anxious because the success rate of the treatment is 80 per cent and it may take between eight to 12 weeks before I regain my hearing," she said. She says her pursuit for justice has been hindered by the lack of support for gender-based violence victims within the government structures.
"Getting my P3 form took me an entire week. I would wake up each morning to queue at the traffic headquarters where the government doctor sees victims and fills out their P3 forms," she said, adding that, "Numerous sick people are forced to stand for hours on end. There were no seats and no shelter from the sun.
After waiting all day, we were rudely dismissed to come the following day because the doctor had either gone for lunch or to court. At one point, an official in charge even asked me for Sh500. When I asked what it was for he barked, "Unauliza maswali mingi....ukitaka niandike P3 mzuri toa 500."
Wanjiru insists that Jamal must pay for what he did, no matter how slow the process of justice is. "It would be negligent of me to let this assault case pass because he will go on to beat another woman. I will patiently wait until I get justice from the law courts. I don't ever want to see him again," says Wanjiru.
Related Topics