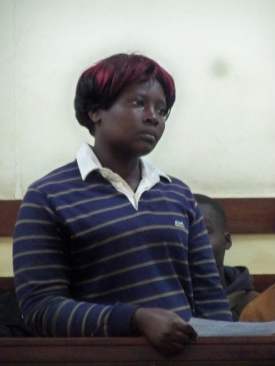 A woman has been charged for allegedly stabbing his husband who accused her of infidelity.
Sharon Paloma was accused that on August 25, at around 9pm at Pipeline estate, she stabbed Albunas Bosire leaving him with injuries.
Bosire told police on the fateful night, his wife arrived home late and he demanded to know where she had been.
It is alleged the two got into a fight and in the process, Paloma picked a kitchen knife aimed at Bosire's neck but it landed on his shoulder.
His screams attracted neighbours who reported the matter to police.
In court, Paloma denied the charges and was released on a Sh2,500 bail.
The matter will be heard on January 20.
Related Topics