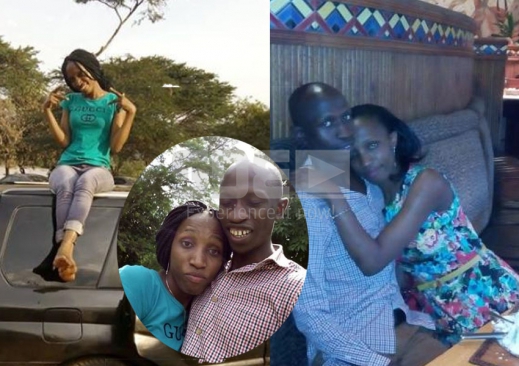 Information technology expert Alex Mutuku attempted suicide on June 16 after he reportedly discovered his chick was cheating on him.
In his suicide note, which he published online, Mutuku revealed that he had been in a six-year relationship with Delvine, and they were even engaged before they broke up in March.
"Man I just felt like crap! I felt so disrespected. I have done everything for this girl...paid her school fees...applied jobs for her, even did the aptitude tests till she got one...bought her a car...gave here money (in millions), but she isn't satisfied," claimed Mutuku.
He attempted suicide by slitting his 26-year-old wrists but was rescued.
"I have never been suicidal, but these last three weeks have changed me. I have gone from being engaged to being suicidal. I have two pending court cases and lots of other stuff that really stress me but not to the point of being suicidal. Why you ask? Not love. Lies, betrayal, more lies and lastly regret," he wrote in the note.
Mutuku, a University of Nairobi Information Systems graduate alleges his girlfriend cheated on him just after they had gotten engaged at a Mombasa resort.
"The weekend after our engagement, she cheated on me... and the next week on Tuesday. I asked her why. Quite frankly, she said she doesn't know why. And since she's slept with four other guys while in a relationship with me, I said enough is enough," he further wrote.
Mutuku said what really got to him wasn't the termination of the relationship. He noted that during the engagement party in Mombasa, his girlfriend asked him to buy a present for one of her male friends.
He claimed that he later realised that the gift was for the man (identified as Martin).
He said even after breaking up with her, he still got her a new apartment and bought her household goods.
Apparently, it was when he was returning the handbag she had left in his house that he saw Martin at the gate.
Mutuku is under investigation regarding airtime theft at a mobile telephone service provider and also faces criminal charges for his alleged role in last year's hacking of NIC Bank's database.
Mutuku, alongside Stanley Kimeu Mutua, are accused of hacking into the bank's customer database and obtaining information for which they demanded to be paid the equivalent of Sh6.2 million in bitcoin.
It is also alleged that the suspects, between August 2 and 5 last year, at the NIC Bank head office in Nairobi, stole Sh2.88 million belonging to the bank.
Related Topics