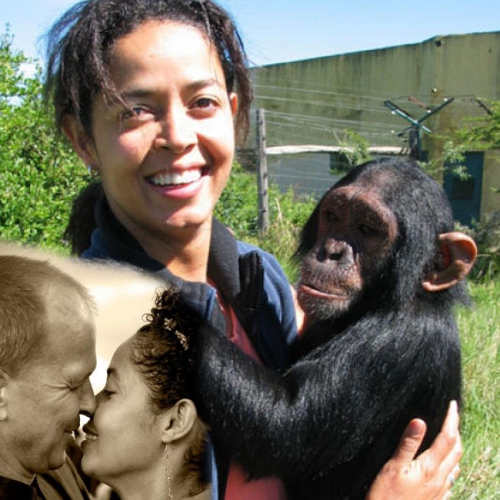 There is no love at home for Dr Paula Kahumbu, the CEO of Wildlife Direct whose fairy tale adventure as a conservationist has seen her lock horns with government officials over her anti-poaching activities.
She has been in the news for leading the 'Hands Off Our Elephants' campaign with Kenya's First Lady Margaret Kenyatta.
Paula, a Princeton University educated wildlife ecologist and co-author of the best selling children's book, Owen and Mzee, has divorced her husband, journalist Peter Greste for failing to show her 'love and affection.'
In a judgement passed by the court on October 6 last year, Judge Margaret Muigai dissolved the marriage between Paula and the Latvian-Australian award winning correspondent, Peter Greste. The two were married in a colourful ceremony at the Talisman Restaurant in Karen Nairobi on April 10, 2010.
Greste came into international attention after he, and two other Al-Jazeera English journalists were arrested by Egyptian authorities on December 29, 2013 during the wild Cairo riots that led to a forceful take over of government by the military.
On June 23, 2014, Greste was found guilty of 'aiding the blacklisted Muslim Brotherhood' and sentenced to seven years in jail. He was later released after 400 days of detention and transferred to Australia.
The divorce petition, however, was filed on September 28, 2012, a year before Greste was arrested.
In the petition Paula said that since the wedding, she was treated with cruelty by Greste, whom she further claimed had failed to be her companion. In her five particulars of cruelty in the petition, Kahumbu added that Greste had failed to communicate with her and that their marriage had irretrievably broken down.
"The petitioner suffered and is continuing to suffer mental anguish. The petitioner has not condoned the cruelty alleged herein," reads Kahumbu's petition drawn by Nairobi's Archer&Wilcock Advocates.
While passing the divorce judgment, Justice Margaret Muigai said Paula had proved her case.
"Despite service of the petition, Peter Greste did not reply or controvert the allegation in the petition," said Justice Muigai.
Further, she added that she had established that attempts at reconciliation had failed and that the two had already separated. The High Court's deputy registrar dissolved the marriage officially on January 20 this year.
They did not have children from their marriage.
Related Topics