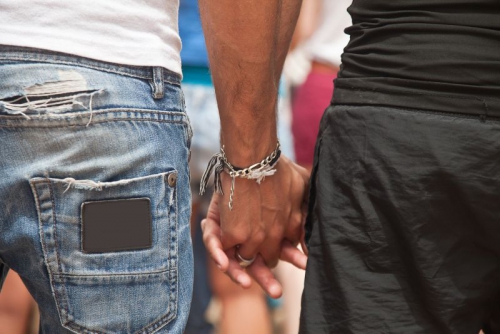 Some residents of Diani in Kwale recently went into hiding after nude still and video pictures were posted on the Internet depicting men locked in homosexual acts.
One of the suspects was attacked with a broken bottle and injured in broad daylight. Msambweni OCPD, Joseph Omija said police were going "to make a raid," on safe houses even as locals accused the officers of abetting the crimes.
Some Coast men who have been mistaken for those in the leaked videos are now living in fear. "I know some of these gay men, but I have never engaged in the act," says one man who is being hunted in a case of mistaken identity.
"I work in the construction industry. It is disheartening when people associate me with one of the faces in the pictures." He says he has no place to hide and has lost face because some people believe he is one of the men in the video that went viral.
Most of the people in the video that has been posted on a blog refused to be interviewed, saying their lives are in danger as the public is baying for their blood.
Msambweni Human Rights Watch coordinator, Mahmud Barro, said the pictures were disgusting, yet "our leaders are mum, religious leaders studiously silent... our security agents are aware of it and nothing is forthcoming."
Richard Onsongo a local business lamented that "homosexuality is increasing at an alarming rate and I wish to urge the MCAs to come up with a Bill to address the matter."
Related Topics