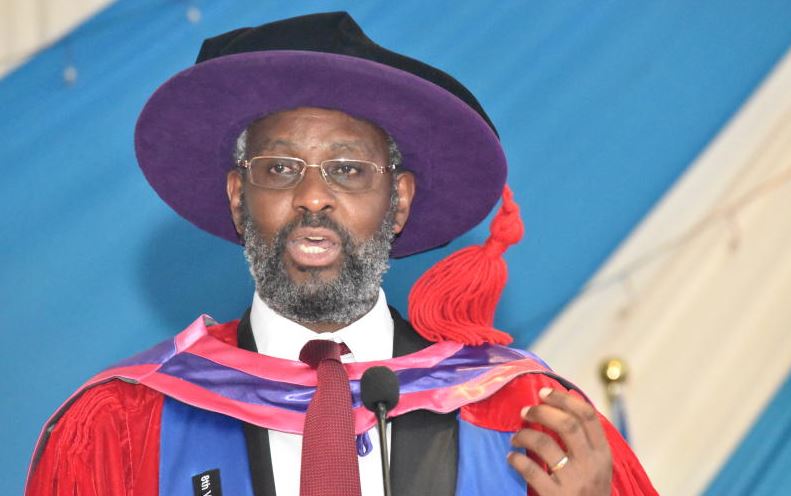 The University of Nairobi will not recognise dormant students who use the institution's name for their selfish interests.
Vice-Chancellor Stephen Kiama said the university will clean its database in order to retain only active students.
Prof Kiama, who was speaking during a prize-giving ceremony at the institution, noted many students ride on the university's name by registering for courses and take more than 10 years before completion.
"We believe in quality. We value our students and further, the reputation of the university," he said.
The VC emphasised that the administration is focused on making UoN sustainable and relevant.
"Recently, the UoN was ranked top because of research that we conduct to ensure our services are world-class. UoN is a brand and we encourage all stakeholders and the students to maintain our brand," he said.
Prof Kiama hailed the winners, adding that the university is putting more effort towards music, art, and drama courses.
"We must do whatever it takes to recognise talent beside the academic excellence. No hardworking students should leave the university without being recognised. We will continue to identify and celebrate talent and achievements of our staff and students. Further, we will promote research and commercialise our intangible assets,'' said Prof Kiama.
Related Topics