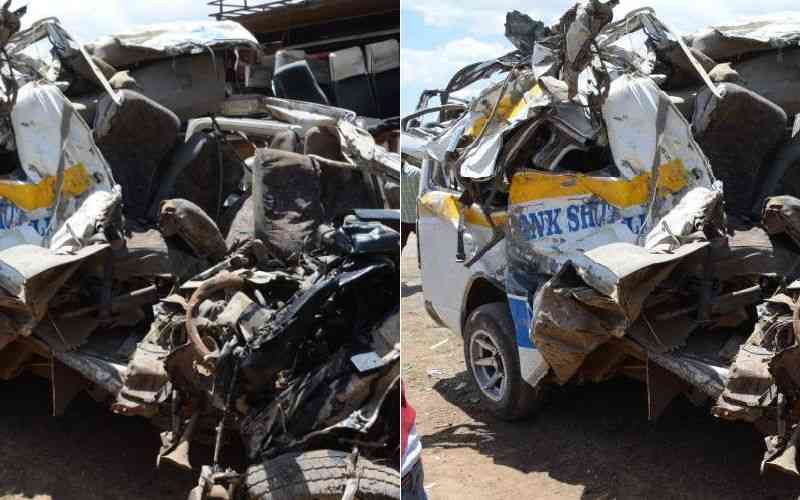 Seven people have died and eight others injured following a grisly road accident at Kikopey trading centre on Nairobi-Nakuru Highway.
Nakuru police commander Peter Mwanzo said the accident, which occurred at around 4am, involved two 14-seater-matatus and a lorry.
Mwanzo said the trailer had stalled on the climbing lane, blocking part of the busy road.
As a result, one of the matatus that was driving uphill rammed into the rear of the trailer before another that was behind it followed suit.
"The two matatus that were fully packed and following each other closely rammed into the rear of the stalled trailer killing five on the spot," he said.
Among those who died were two male adults, a woman, a teenage girl and a two-year-old girl.
Those injured were rushed to different hospitals in Gilgil and Nakuru.
"Scores of others were seriously injured and have been taken to different hospitals while the wrecks have been towed to Gilgil police station," he said.
Related Topics