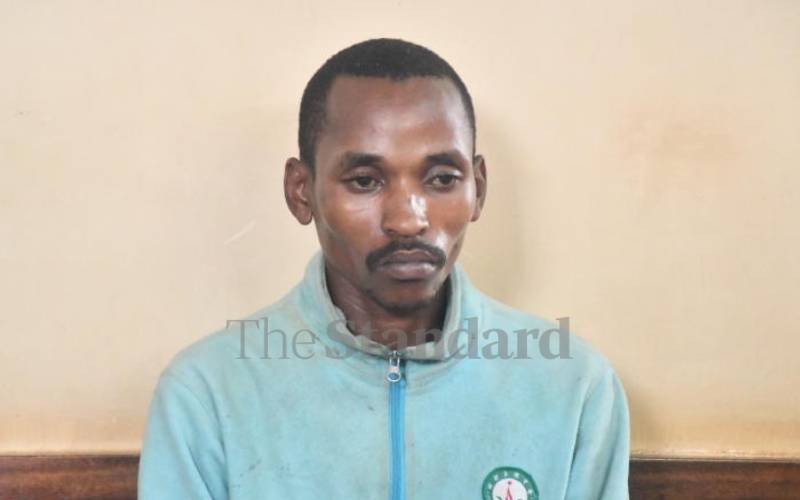 A court in Kiambu county has set free John Muikiriria, a farmhand involved in Rwanda-based businessman George Mwangi murder probe.
Muikiriria was set free on Thursday, November 17, by Kiambu principal magistrate Merissa Opondo after the prosecution said he had been turned into a state witness.
"We urge the court to close the file as Muikiriria has now been turned into a state witness," the prosecution, led by Lindsey Mugambi, told the court.
Muikiriria was Mwangi's farmhand before he left his job and vouched for the hiring of Morris Mbugua's, who is a suspect in the murder.
The magistrate had sort to know if Muikiriria would be safe if set free but investigating officer Peter Kamau assured the court that he would.
Muikiriria was arrested two weeks ago at Karinga village, Gatundu South after he went missing around the time his boss was murdered.
Last week, principal magistrate Merissa Opondo directed Muikiriria be remanded at Muthaiga Police Station for seven days awaiting further directions by the court.
Police are treating Gladys Chania, Mwangi's wife of 20 years, as the main suspect in the businessman's murder.
Chania is charged jointly with Morris Mbugua, her farmhand.
According to the police, businessman George Mwangi was murdered at his home and his body found in Kieni Forest, Gatundu North, on Wednesday, October 12.
Chania was remanded at the Langata Women's Prison until November 29 when her bail application will be heard while her co-accused Mbugua was remanded at the Kamiti maximum security prison.
[email protected]
Related Topics