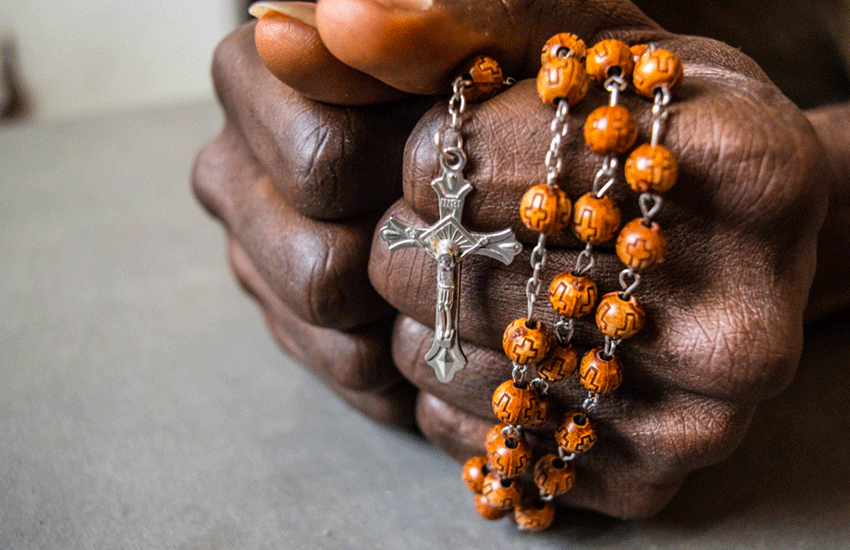 The good book says, "He who finds a wife finds what is good and receives favor from the Lord". Unfortunately, the same cannot be said of one man in Keringet area, Nakuru County.
Apparently, Reuben Rotich can no longer persevere the displeasure of living with his 'church-obsessed' wife.
The 37-year-old is at odds with the mother of his three children, Milka Rotich whom he claims is overly religious and can't afford to miss a church crusade or convention, even if it's at the expense of her family.
Read Also: Bishop, wife eye divorce amid claims of adultery, denial of conjugal rights
Rotich doesn't understand why she has to attend each and every evangelical trip her church organises, yet she is a house wife.
"Trouble began when she decamped to a new church, where she now spends the better part of her days. When she is not there for choir practice, she is on a church trip, at a night vigil, crusade or Bible study session," Rotich told this writer.
Her imprudent spending of financial resources to fund the trips have negatively impacted on other family activities; something her husband finds annoying.
"She has to know she is a wife and a mother, I don't understand why she just can't stick to the usual Sunday service. Isn't that sufficient?" a furious Rotich wondered.
What's more, the wife has also converted their home into a planning base, where parishioners meet to strategise on this and that in regard to church activities. Rotich complained that this not only inconveniences him, but also denies him privacy.
Read Also: Inside nasty divorce cases and horror of disliked spouses
The furious husband complains about the numerous times he had to do domestic duties, as his wife was busy shuttling from one crusade or evangelical outing to the other.
"when a woman starts denying you conjugal rights, claiming that she is fasting or just abstaining in order to pray for this or that, like when she told me the other day that she was praying for the country, you know things are bad," complained Rotich.
The marriage now hangs in the balance after the woman launched 'cold war'. Rotich is now contemplating ending the marriage.
Related Topics