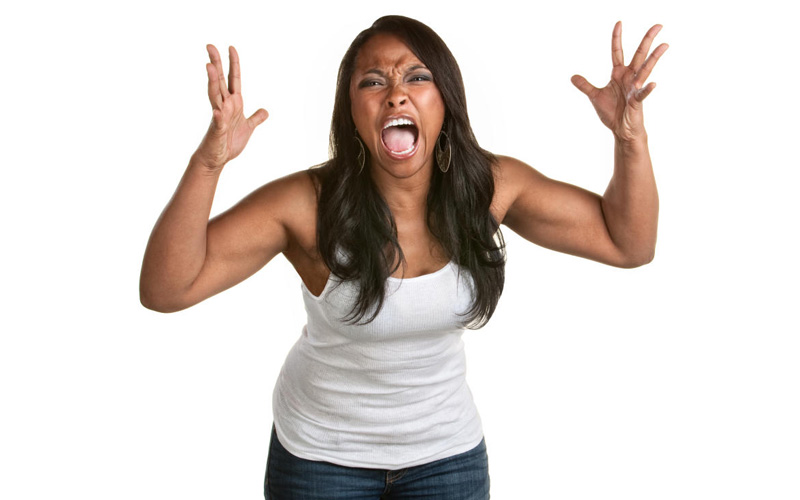 Our women are no longer the diplomatic, polite and compassionate peacemakers they used to be. From those in leadership positions down to Wanjiku, a big chunk of our women are turning into angry drama queens.
Is it lack of role models? Well, we all recall a recent ugly incident at a funeral at the Coast. A female local leader turned dramatic, snatching a microphone from her male colleague, just because he had introduced politics at the solemn function.
This came against the backdrop of yet another leader kicking a storm after she was denied entry at a hotel for lack of a marriage certificate.
Unlike back in the day when they, among many other things, promoted wholesome family life, nowadays women are responsible for instigating most of the divorce and separation cases.
"It's crazy, we now have female kidnappers, hit squad members, suicide bombers killing people without a care. In Nairobi, killer wives have become commonplace, husbands no longer sleep easy," says Nicholas Owinga.
The city resident who, like many other men, doesn't understand why women have all of a sudden becomes rebellious, bitter, angry and bloodthirsty.
You only need to pay attention to their social media posts, newspaper reports on the rise and rise of female crooks, husband batterers, those who kill their own children, kidnap toddlers or steal babies in hospitals.
"There is a growing number of angry women in this country. Listen to call-in sessions on FM radios, close to 90 per cent of the callers are angry women, calling in to castigate their boyfriends or husbands," says Allan Kuria, a concerned city resident, adding that we perhaps need country-wide anger management classes for our women.
Seemingly, everywhere you turn, there is a furious, bitter Kenyan woman.
"Besides our aging mothers, women who recently fell in love and, perhaps, well-kept mistresses, are there any women who still have nicer things to say about men?" a wag loudly wondered on Facebook last week.
Of course, as expected, a lynch mob of furious women rounded up on him and subjected him to a social media mob justice, calling him, among other nasty names, sexist.
Domestic wrangles
As a social observer, the message you pick from these trend is that domestic wrangles are not about to end, especially at this time when women have assumed a self-righteous, holier than thou attitude, in their perpetual moral superiority mode, even where men are victims.
Sadly, this development seems to have sanctioned and normalised male bashing as a source of entertainment or a female pastime.
"Men are blamed for this anger. No woman takes responsibility, even when they are the ones on the wrong. In domestic violence against men, the seemingly general consensus is that the male victims deserve it," argues Kirk Muhanji, a social commentator.
Muhanji, further argues: "None of single mothers, for instance, ever acknowledges that they are responsible for the falling apart of their relationships or marriages. All you hear is about how deadbeat their baby daddies are".
Attempts to get a word from women on why the growing anger was met with the same old defensive, self-righteous and subjective arguments.
Desperate to come off as socially and politically correct as possible, Annett Sikuku, without noticing the irony in her statement, told this writer women are tired of being referred to as "the weaker sex".
Thus, in her own admission, their anger is justified.
Women merely retaliate
"Men have been behaving badly for so long. What is wrong with women retaliating? After all, men are the source of the anger that women now express on social media and in radios," says Sikuku.
When they are not complaining about the sorry state of the men in their lives to anyone who cares to listen on radio, at the market places or at chama meetings, they are blaming men in general for having 'locked their potential', be it in business or at work.
You can only empathise with men, for they have been turned into a punching bag of sorts.
Even the ongoing drought, famine and water shortage will be soon blamed on the poor souls!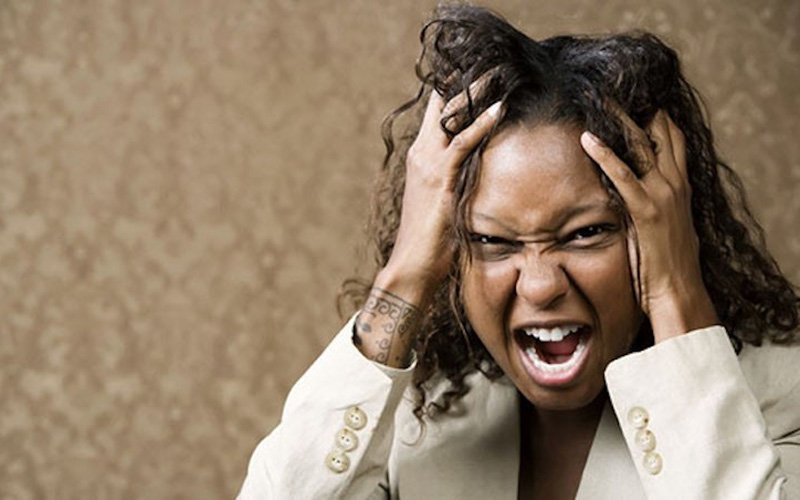 In the process, men have been labelled as 'sources of disappointments', dogs, hyenas and all sorts of other nasty names, including beasts, who only use and dump women.
"It is now ingrained in our minds that each time we see a member of the female species about to blow up, there is always a man attached to the other end of that fuse," says Erick Omondi, a sociologist.
He adds that women always play victim, even when they are guilty and the stigma that surrounds male victims of domestic violence have made it difficult for men to open up about the injustices perpetrated upon them in homes and in the work place.
Today, whenever a woman gets infuriated, even by the weather, her boss, her car, or the house help, rest assured it will be projected on a boyfriend or a husband.
Some social observers says the unbridled fury, in some cases, is just an attempt to have control over men, which in most cases backfires terribly.
"It's a control mechanism, which basically heavily borrows from psychologist Ian Pavlov's school of conditioned reflexes. They push a man's buttons until they discover what angers them, then use that to annoy him whenever they want," says Hassan Nyawanga, a clinical psychologist.
The psychologist says some women are now using anger as a way of having their way, especially when their say is ignored.
"Their eventual goal is to get their men toeing the line and perhaps become 'yes men'. Younger and so-called modern women want relationships and marriages ran on their terms," says Nyawanga.
Anger among women has become so common that we now have a phrase coined specifically for this lot; drama queens.
"You only need to be keen at forums, say, Twitter, when gender issues are being discussed. There are always these younger, quarrelsome, bitter and angry women who are always waiting for the slightest of provocation to tear into the male enemy," says Nyawanga.
Bad experiences
These group, the expert says, are normally composed of women who have had unpalatable experiences with men, mostly in relationships.
So common is expression of anger among women that verbal abuse, sneering, sulking and violence now pass for normal female behaviour.
Thanks to soap operas, which are now a permanent feature on all local TVs programming, younger women now believe one of the best way to express fury is to smash something valuable against the wall whilst yelling.
Or to open the door, windows and shout loud enough about their frustrations for neighbours to hear.
Unfortunately, men, on the other side, have no other option but to control their emotions.
What this means is that in contemporary relationships, key survival techniques is cultivating the rare ability to spot and almost immediately detonate a temper tantrum from a woman before it explodes.
What we have is a generation of fed up women who, for a very long time, have watched men behaving badly. They have now said: "enough is enough! We, too, can yell and express anger to have things going our way".
"We now seem to have a new gender order in which men are paying for the sins of their forefathers courtesy of women empowerment and enlightenment," concludes Nyawanga.
Related Topics