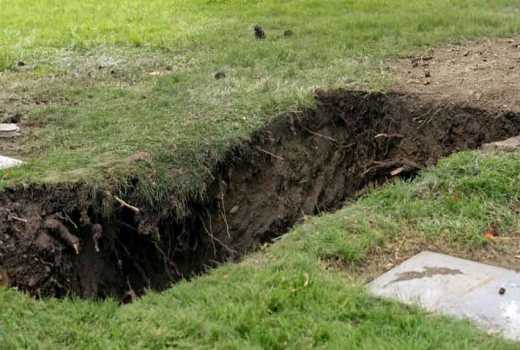 The body of a 94 year-old man is missing after it was exhumed 30 days ago over a land dispute that has left the departed's kin in anxiety.
The kin of Peter Kutoyi Mikai claim the body was exhumed by unknown people on the night of February 5 and driven away.
When the Crazy Monday visited the patriarch's home, the widow, Veronica Naliaka, was still in shock.
According to the patriarch's son Juma Kutoyi, a group of people including police officers drove to the home and exhumed the body after locking the family members inside their house.
"We were asleep when we heard a loud bang on the door and orders that we come out. Four police officers in anti-riot gear told me they had come for the purpose of exhuming my father's body and warned us against raising an alarm before ordering us to go back and lock the door from outside," Juma told the Crazy Monday during an interview at Chema farm in Kiminini sub-county.
The officers supervising the exhumation allegedly ordered Juma and his wife Eunice to switch off their cell phones and warned them against raising alarm.
"It was after they completed and left that my son Isaac Wekesa came and unlocked the door and we were puzzled to see an empty grave," he said.
Wekesa said when he peeped through the widow, he saw the body of his grandfather being bundled into a red pick-up vehicle.
Juma and his kin would later on February 6 be chased away from the Kitale police station when they went to report that "strangers had exhumed their patriarch's body."
Juma says that the exhumation of the body was carried out without a court order, a claim Kitale OCS Daniel Kadei dismissed.
Kadei said that the exhumation was conducted by his officers and the body re-interred at Kibomet public cemetery as directed by the court.
"They are lying that they are not aware where the body is. They know that the body was interred at the Kitale public cemetery and Juma is supposed to be in jail for contempt of court," the OCS said.
He added: "If you want more details over the case see the lawyer representing Chema Holdings. He has the court ruling and order to exhume the body."
Kutoyi passed away in May 6, 2001 and was buried a month later in the said land.
"After the burial, my sister and I were accused by the officials of Chema Holdings limited that we had ignored court orders barring us from burying the body on the land. But we have never been served with any court order," said Juma.
Related Topics