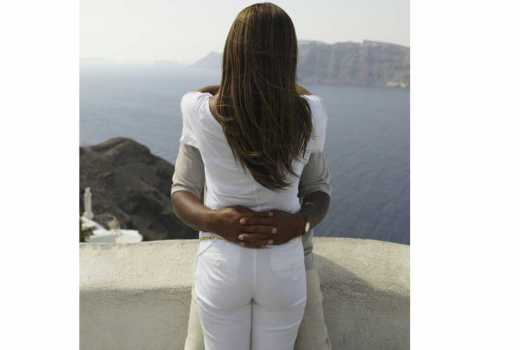 Shocking tales of aging virgins who are still waiting for the right companion to come along
Most Kenyans confess to being uncomfortable dating or marrying such men and women
In a country where sex before marriage is so common that girls give up their 'v-cards' when they are as young as 9 years old, news about the existence of 'middle-aged' virgins is shocking.
Incredible as it may sound, there many Kenyans virgins who are well past 40. Grace is a case in point. She is a 46-year-old postgraduate-trained professional, born and raised in Nairobi. She's an alumnus of some of the finest schools in the country, a globe-trotting expert who trained in the United States, and who has worked in a number of countries in Africa.
In a society increasingly defined by sex, a subject that constitutes almost the entire menu on FM radio stations, where near-nudity and loose sex is celebrated among the young and old, Grace belongs to a rare breed of women who survived university and established solid careers with their virginity intact. How did she do it?
"Right from my youth, even before I became an adolescent, my parents pressed upon me the need to focus on my studies, to build a career and invest in the future. Boys would come later, they said. I obeyed and here I am!" she says with a giggle.
While one would expect her to be an overly conservative character, she is sexy, articulate, intelligent, worldly and charming. And not just that: She is a happy spirit, laughs a lot and enjoys going out with friends where she sips her brandy with relish and dances with infectious abandon. How did she pull it off?
Overly conservative characters
"It's simple. I was raised in a very religious family. And at some point, I swore I would only make love to the man I loved, after our wedding, of course. Unfortunately, I haven't met Mr Right," she says with a tinge of regret. But life is not a bed of roses for this paragon of virtue.
While initially her parents took great pride in her purity and dogged academic focus, they began getting alarmed when she graduated, went on to bag a Master's degree and the 30s beckoned without her taking the trouble to introduce 'her man'.
"At first, it was pretty subtle. But these days, virtually every family member I meet bluntly enquires whether I'm seeing someone and when I'll bring him home. It gets pretty tiresome since there isn't anyone in my life. It's especially difficult since all my younger siblings are either married or have children," she says.
Even worse, her friends think she's weird. They find it difficult to accept how she possibly could be a virgin, yet girls as young as 11 reportedly get pregnant.
Woman, 46, searching Mr right
"They just don't get it. They jumped into bed with the nearest man when they were in their teens- houseboys, village mates, neighbourhood crooks, old geezers, in fact anyone who was persistent and handy. Some got pregnant that very first time, something they still regret.
Even today, they still cringe at the memory and would hate to set their eyes on those men. It wasn't love- just teenage and hormone-driven curiosity. I don't want that," she says, adding: "I'm older, wiser - I want love. I want it to be special, to mean something. I only want one love, a man I will cherish for the rest of my life," she says with firm resolve.
Dating aging virgins
The average Kenyan is not only bemused but shocked by 'middle-aged' virgins. In fact, they frown upon them. Would they date such types?
"Get lost. Just forget it. There are no 40-year-old virgins in this country, more so male. Kenyan men can give anything for sex- with anything in a skirt," Sally, a businesswoman in her late 20s, says dismissively.
No longer a virtue
One would expect men to be falling at the feet of virgins, but far from it. "Strangely, I'm not sure virginity is a virtue anymore. A few years ago, I met a man I really liked. But when I told him I was a virgin, he literally squirmed, jumped back with fright and disappeared into thin air. He didn't say it, but I felt he thought there was something horribly wrong with me," Grace says.
Her perception is vindicated by one Alex, a 34-year-old scientist with an international NGO.
"I would never touch a virgin that old. I think she would get too emotionally attached to me. Plus for me, sexual exposure is proportional to experience and general perception of life. I think a virgin that old would be emotionally and socially green," says Alex.
Not Celina: "If I found him sweet, I would teach him life's lessons. Still, I would wonder whether something went wrong while he was growing up. Boys are adventurous and very curious about their toys from childhood, you know. Didn't it ever bother him what job the 'toy' between his legs was intended for?" muses the community development worker.
But Wanjiku, a 38-year-old media consultant, would never touch such a man with a 10-foot pole.
"Come on, even priests indulge. Besides, where would one start with a 40-year-old novice? Lovemaking is about skill. That's why girls follow 'players' all over the place. I need a man with experience, not some greenhorn who still thinks kids are bought in a supermarket. I met such a guy once. He couldn't even kiss. I dumped him!" she retorts with a sneer.
No regrets
Grace is not alone. Martin, a 35-year-old, has never been intimate with a woman.
"Even my closest friends don't believe it. But I'm shy. Women make me nervous. I just don't seem to know what to tell them, or how to proposition them. I also fear they could cling onto me for what I have, not who I am. Or they could take advantage of my ignorance, get pregnant and force themselves on me. Again, I haven't found a perfect woman to settle down with," he says.
Any regrets? Grace is philosophical: "I'm tired of being 'weird'. When I meet young women who talk about nothing but their careers, I look them in the eye and tell them to get a boyfriend. I miss children, a man. Career is good, but it doesn't provide companionship."
Related Topics