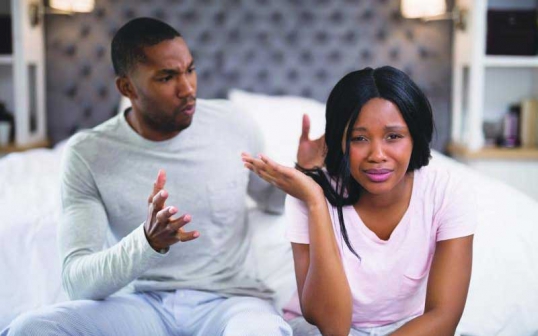 With the economy in the loo, ladies use all means to get an extra coin from boyfriends and illicit lovers
One of the common trick is lying that they are expectant and demand money for abortion
Some go the extent of borrowing urine from pregnant friends
Nothing scares a man like a "I have missed my periods" text message from a woman. It is even worse if the message is from your neighbour's house girl, a random estate lady whom you have been having fun with or even a hot good time girl whom you don't intend to marry.
The moment such women say they are pregnant, men panic and one thing that comes on their minds is: "Damn it! why can't she just say she wants to abort!"
Aware of the fact that men fear being fathers, some sly women now use fake pregnancies to rob them blind.
Calvin Moseti*, a 34-year-old second hand clothes dealer, has been a victim. He admits that his ex-girlfriend pulled such a trick on him not long ago. Being a fresh graduate with no job, he wasn't ready to be a father.
"She called me while sobbing hysterically, saying that she was two-months pregnant. She expressed fear that her father was going to skin her alive if he discovered it. I shyly suggested abortion, an idea which she promptly agreed to," he says, adding that she gave him two days to raise Sh10,000, which he had no option but to raise through hook or crook.
"I was stone broke and had to sell my beloved music system to a shylock to fund that project. I sent her the money and she never called again," moans Moseti.
Even though he isn't sure if it was true, he confesses that he had been having relations with the lady without protection and ending up with a child with a woman he wasn't planning to marry nor had the money to co-parent with was out of the question.
Moseti knew he had been conned when the woman was unable to prove that indeed she had procured an abortion.
Why many fall for the trick
Apparently, one of the reasons why men easily get conned through this method is because they dread accompanying such women to clinics for tests or abortions.
Others consider abortion a 'womanly' thing whose gory details they wouldn't want to be bothered with. Knowing this loophole too well, women are milking it dry. Some men, like Moseti, fear that the women can die while at it, landing them in trouble with authorities, seeing as it's illegal.
Unlucky men get hit even harder. In a certain Festus's case, he paid through the nose. "She whined, complaining that she needs Sh20,000 and nothing less. I tried telling her I know a place where it would only cost her Sh5,000, but she told me off. She claimed she can't go to a dingy backstreet clinic to get infections or die while procuring an abortion," narrates the 40-year-old self-employed graphics designer.
Bett says he was forced to pay dearly for the sin of partaking in the forbidden fruit with a random friend-with-benefits girl.
"So confident was the lady that she boldly told me to decide whether I was ready to marry her and be a father or pay a 'termination fee'. I was so terrified that my worst fears had come to pass, yet I didn't love her. I gave her my Sh20,000 savings and asked to go and remove it," he says.
Even though he doesn't approve of abortion, he says he had to do it because the circumstances called for it. However, the annoying bit about it is that he discovered later through a friend that she wasn't pregnant. The money was apparently used to fund a weekend treat for herself and her buddies in Mombasa. Ouch!
Millicent*31, who is now married confesses of being among the women who have used this trick to con stingy boyfriends and 'sponsors' whom they dated back in college.
She says she suspects her then 'sponsor' had gotten another younger lover and began avoiding her. "I had to employ the trick to punish him," she says.
She says since she had his wife's phone number which she had stealthily copied from his phonebook, she knew that was the best arsenal to use as a threat. "I threatened him to pay me to get rid of my 'pregnancy' or I call his wife and leak to her the dossier supported by the intimate photos we had taken during our sweet times," she laughs.
Since the evidence could end his marriage, her married illicit lover ultimately gave in and wired the money to her account. Even though she couldn't mention the exact figure she was paid to hold her horses, she admits the amount was fair enough to make her silent and let the randy man have his peace.
"I used the money to pimp my house in Kahawa Wendani estate, where I used to live in a bedsitter as a student," says the unremorseful Millicent.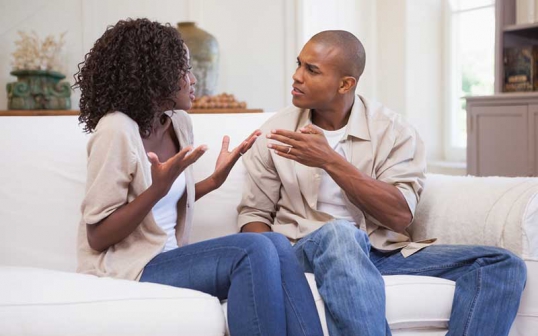 Urine borrowed from pregnant friends
Apparently, campus girls and hustlers are very notorious for this strategy, especially when dealing with moneyed but stingy men; or generally the married types with high social standing like pastors, politicians or university lecturers.
A 29-year-old Nakuru-based front office administrator who sought anonymity intimated that, she was once an accomplice in a fake pregnancy extortion scheme, adding that it was almost normal in campus. "Some men are so gullible.
In cases where men suspected we were lying, they insisted on carrying out the tests by themselves. I recall a friend who borrowed urine from a pregnant pal and stored it in her bathroom," she says.
Apparently, when the stingy boyfriend visited armed with the testing kit, she simply excused herself to the loo, where she collected her borrowed urine and voila she made Sh15,000 two days later.
The woman reveals that in cases where men were stubborn and tried to refer them to their buddies who worked as medics for free abortions, women sulked and insisted that they had specific places where they wanted the operation carried out.
According to her, ladies use this extortion strategy to milk men who aren't too generous yet they are loaded. "We used to punish stingy men severely by demanding more cash claiming that we had developed complications and more expensive medicine had been prescribed to correct the mess.
Some women would make such claims to more than one man and end up with a windfall," she reveals.
Additionally, she says, this has also been termed as a kind of tactic to end an affair in style, when things get frosty. According to her, such extorted money is a 'send-off package,' since many relationships end after the money has changed hands. But some men are wiser. Henry Masisa, 31, had at some point received such a message from the girl she had parted ways with.
What, however, puzzled him was the veracity of the information seeing that he had cautiously used a condom during their last sexual encounter.
"I suspected that either somebody had impregnated her and she wanted to fix me or she was just fooling me. She insisted that condoms are not a hundred per cent safe but I stuck to my guns. She got scared when I insisted that I will only pay once I examine her by myself," he says. Perhaps sensing defeat, the lady chided him and stopped calling and that is how the relationship ended.
This trick at times though can boomerang. Take the case of a certain Viola whose attempts to con a politician she has been seeing failed miserably. After threatening to expose him on a blog, the man sternly warned her that if she dared, he will have her killed and her family won't even find her body.
The blood-curdling warning was enough to freeze her in her tracks.
While condemning this act, Beatrice Komen, a 48-year-old grocer, warns ladies to concentrate on bettering themselves and avoid such unsavoury ways of making money. "Anybody who extorts money under false pretence is a con. This kind of trick to make money is shameful," she says.
She adds that she struggles to wrap her mind around the fact that a lady can brazenly torment a man with fake a pregnancy.
She advises young women on the need to date men genuinely rather than expose themselves to dangers of dating married men or the rich just for materialistic gain.
Related Topics