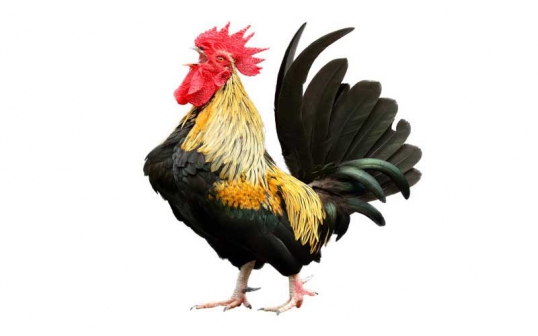 Drama ensued at Luanda market in Vihiga County, when a man attempted to sell a cockerel he had stolen in neighbouring Siaya County.
The cockerel instead 'refused' to be sold and stuck onto the man, even after he had successfully bargained for its price with a willing buyer.
"After they had reached a common price the cockerel did not want to change hands, but instead refused to be exchanged," an eye witness intimated to Crazy Monday.
The man, identified only as William, tried unsuccessfully on four attempts to get rid of the cockerel by selling it to different buyers, but it refused to be separated from him.
Ironically, the man is a well know chicken seller in the market, who has been in the business for long.
Those at the market noted that on the material day, the man came to the market as usual but things got awry when he could not sell the cockerel that had been retailing at Sh800.
People who had come to the market to sell their wares on Tuesday were surprised with the turn of events and sought to question him on why the cockerel was behaving that way.
"We inquired on why the cockerel was behaving that way and he said he didn't know. When he tried it on the fourth buyer and it refused to be sold, we couldn't resist asking more about what was happening," another trader in the market said.
As the day wore on, and the cockerel continued with its weird behaviour, a sizeable crowd started growing to witness how it had suddenly become man's best friend.
This attracted many on-lookers where a neighbour to the farmer whose cockerel had mysteriously disappeared two days earlier came around and positively identified it.
He is said to have called his neighbour, who was not far from the market, to rush to the scene to witness for himself what was happening.
When he arrived, the cockerel gladly fought its way to where he was standing, despite it having been tied both legs, much to the amusement of the crowd that began cheering.
The other man, who was trying to disappear into the crowd was cornered and disciplined.
The cockerel owner revealed he had cultivated a personal relationship with all of his animals, and that it would be difficult for someone to rob him of his animals and go scot free.
Those who witnessed this incident concluded that the cockerel owner had used powerful 'juju' to keep thieves off his animals.
Related Topics