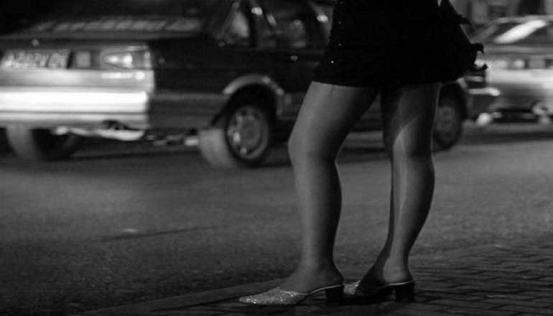 Driven by bitterness of being shortchanged after diligently offering her services, a woman of the night in Salgaa area, Nakuru County made a daring and shocking protest.
The unidentified woman caused drama when she stormed the house of a married man whom she claimed was his regular client and threatened to set it on fire for defaulting on paying for services she rendered on credit.
The woman accused the 34-year-old businessman, surnamed Kigen, of playing hide and seek with her over an accumulated month-long debt.
"Kigen we cannot continue operating like this!" She is said to have hissed in Kiswahili as she expressed her disappointment.
She shouted at him, disgracing him for having blocked her phone number to avoid being asked for the outstanding payment, which he had promised to pay at the end of the month.
The ugly early morning drama was so disgraceful that a shamed neighbours prevailed upon Kigen to pay up and save himself and fellow tenants the embarrassment. This was, however, after she laid bare dirty details of their deal and randy romps to all and sundry.
She said, normally she doesn't offer her services on credit, but Kigen insisted, forcing her to get into a gentleman's agreement with him, which he had reneged on.
"I have a kid that I must feed and educate, you fool!" The woman is reported to have yelled, causing a commotion that attracted neigbours.
She went on and on to disgrace Kigen whose pregnant and embarrassed wife watched on, forcing the tenants to intervene.
service on credit
According to the woman, Kigen had been her longtime client at the local pub where she operates from. Citing harsh economic times, he pleaded with her to offer him services on credit earlier on in the month, promising to pay at the end of the month.
"She said Kigen had pleaded with her, saying he was broke and that his wife was also at the last stages of her pregnancy and thus had not been very receptive in as far as making love is concerned," said a neigbour, adding that she did not disclose how much the money was.
Kigen unsuccessfully tried to dismiss her, calling her a desperate attention seeker whom he didn't know.
"Have we met before? I am afraid I don't know you!" He is said to have mumbled.
But the furious caretaker would hear none of it, he brought him to heel, telling him that he should be ashamed of himself for seeking a prostitutes services on credit and soiling the good name of his 'plot'.
The wife who said she had been suspicious of her husband's philandering ways vowed to teach him unspecified lesson once she gives birth.
The status of the marriage is not exactly know, but it is suspected things are no longer at ease in the home, even after the man vowed to change his ways.
Related Topics