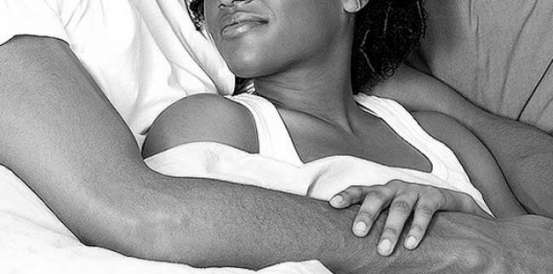 I just never understand most Kenyan men. They hate 'going down' on their woman, yet 'blowjobs' are not only de rigueur but also very common in most bedrooms? I think I speak for all sexually-attuned women when I say that if he doesn't 'go down' on you, he is not worth keeping around.
There is not a single man out there worth giving up oral sex for. When it is all said and done, the fact remains that with today's women, you have to give some to get some. If you are not willing to use your tongue to pleasure me, then you can be sure as hell that my mouth won't be going anywhere near your joystick.
I am sick of the way some men can pretty much bank on getting head at some point during intercourse, but a woman getting some mouth action down there is something of a rarity. If a woman seems unwilling or flat out refuses to perform oral sex on a man, she is regarded as narrow-minded and prudish, yet thousands of men avoid giving oral sex to their women and they don't think it is a big deal.
I've met women who have dated men who never went down on them, and these women stayed with them for years! How can you put up with a man whose mouth has never gone below your bosom? I would never even date a man who merely tolerates 'going down' on me. To be in a relationship with me you would have to absolutely enjoy pleasuring me with your mouth and would have to volunteer to do it every time we get it on.
love making
The only thing worse than a man who doesn't 'eat' you out at all is a man who does it half-heartedly. A real man eagerly 'goes down' on a woman without complaint. Women are self-conscious about their cookie jar, and when you act like you are repelled by the idea of your face being anywhere near her honeypot, there is no way she is going to enjoy having intimacy with you.
Gentlemen, do you know that 'going down' on a woman is even more personal and intimate than the actual love making itself? Simply put, if you love a woman you should lick her. Yes, let your tongue do the walking! You give yourself for the orgasmic fulfillment of the woman you love. You truly devote yourself to your partner's pleasure. I can't think of a more intimate act than that!
When you take the initiative to go down on your woman, you are showing her that you that you care about pleasuring her. If you show her that her sexual gratification is important to you, she will undoubtedly also go the extra mile to ensure that you are well taken care of sexually as well.
Mouth action
Most women require clitoral stimulation to achieve orgasm, so it goes without saying that if you have some sort of irrational aversion to cookie jars, you will have a sexually frustrated woman on your hands. Women want you to 'go down' on them, but will never bring it up if you don't. If you don't offer to please her orally, she will just assume you don't like her pit of pleasure and she won't be that comfortable getting intimate with you.
It is high time for those men who think cunnilingus is gross to get with the program. Pleasuring a woman is not simply spanking her butt, mounting her and pounding away until you get off. A guy worth your time of day should make sure you are nice and ready by going down on you first. It should be a universal prerequisite before sex! Women should demand complete oral sex equality. Giving your lady some mouth action should not be a chore, it should be a turn on. I mean, your tongue is not only limited to talking, explore its other talents.
Related Topics