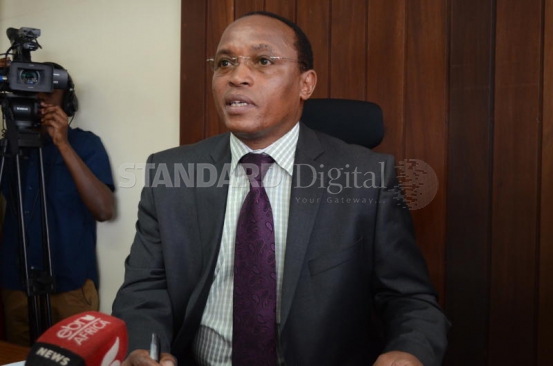 A General Service Unit officer who lost his job for rushing to attend to his sick wife has been reinstated after a court found his dismissal unfair.
Employment and Labour Relations Court ruled that it was inhumane to kick out Charles Kinanga, a GSU officer attached to Ruaraka headquarters, whose wife had a miscarriage.
The court said the officer was already going through turmoil and that his seniors abused employment powers by requiring him to be at work at that time.
It all started on December 6, 2004, when he was called by his brother with sad news that his pregnant wife had been rushed to hospital after developing complications.
The man sought for permission from his immediate superior whom he was on duty with at the US Embassy in Gigiri on that day and hurried to the hospital.
His boss was not opposed to him leaving the station and he left his ammunition with him.
But when he reported back to the office, he was ordered to explain why he left his station after which he was dismissed from duty.
The officer tried his luck on appeal before his seniors, but he got a disappointing letter on March 15, 2013, from the National Police Service Commission that said his appeal was unsuccessful.
It was a double blow for the officer who had the rank of a corporal as his child died the same time when he lost his job.
"The petitioner (Kinanga) has as a result suffered gross abuse and injustice at the hands of his employer emanating from a family tragedy, which resulted to the death of his child. It is the court's considered view that a society that operates in total disregard to basic tenets of humanity; a community that completely lacks empathy for a fellow human being in the face of personal calamity and loss cannot be successful in its basic objectives that depend on the very humanity to succeed," Justice Nduma Nderi said in his ruling.
Justice Nderi noted that the man was left in a limbo for nine years awaiting for the appeal's verdict, noting that this was agonising.
The court ruled that work was not as important compared to the suffering of an individual.
"There is no nature of employment or task that is so superior to the pain of a parent that has just lost a child as to subject such a parent to serve and not be allowed to attend to the loss of his child and sickness of his wife," the court ruled.
Justice Nderi ordered that the officer should be reinstated within a month and that he should retain his pay and benefits as a corporal.
"The respondent (commission) has not contradicted the stark evidence by the petitioner that he duly handed over to his immediate senior officer who was humane enough to understand what had befallen him. They shall jointly and severally ensure that the petitioner returns to work within 30 days," the judge ruled.
Related Topics