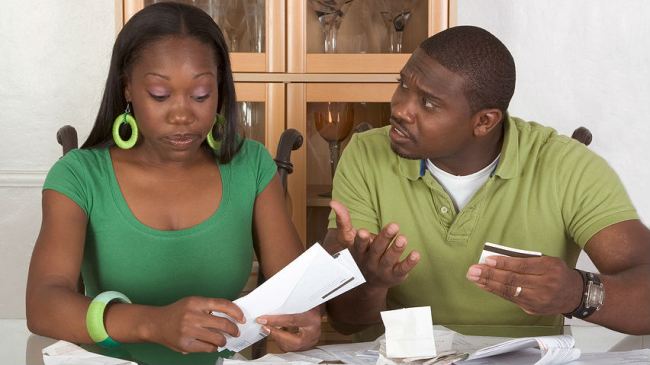 We must all thank the Good Lord for we managed to see another year. And much as we are happy and still gloating for being alive, we are in a month that money is scarce in most of our wallets and purses.
In other words, we are in a month that everyone is looking for a loan or is on a debtor's case like white on rice.
On that note, I would like to remind our women that if there is a month men need peace of mind, then it is this January. And also, this is the month men expect women to bring out the money they have been saving or hiding from them all along. I mean, a woman's money is never spent on a man. But surely, women, this is January, please understand.
Most men are broke because of, among other things, school fees, rent, heavy spending on their women during the just concluded festive season on treats, food and clothes. Heck, men also spent a lot of money on their women in matters to do with manicure, pedicure and other salon related activities. Most men also spent quality time with their women.
Girls, don't you think it's time you now let us rest easy? As a matter of fact, one of my friends tells me that the next time our girlfriends and wives should expect something from us is on Valentine's Day.
The other day a friend complained to me and said it's time women returned the favour by reducing their financial demands. They should quit nagging and just be nicer this month.
He went on to give the analogy of how men share drinks at the bar. He that said at the bar whenever a man buys his friends drinks, the recipients are always expected to reciprocate and buy the next round (for those who don't know, we call it kurudisha mkono).
Therefore, he went on to argue, it's high time women stepped forward and gave their men a break by settling bills, surprising them with dates and treats.
"If there was ever a month that a guy can determine whether he is dating or married to a humane and considerate woman, it is January. Reason? This is a month that if a woman doesn't stress you about money, you know you have a gem that you should not take for granted. This is not the time for women to sulk because their men claim to have no money," my friend argues.
Related Topics