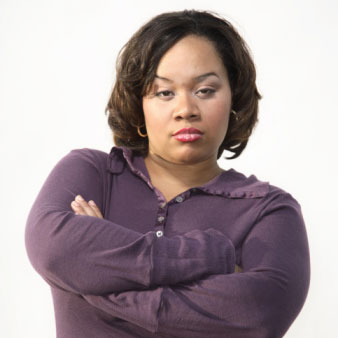 Divorce has devastating effects on both men and women. However, men pick themselves up more quickly, dust off themselves, and before you know it, they move on.
They quickly cope with the loss of a wife and children. They start their lives afresh, remarry and before long, they have a full family, complete with another bunch of children. A few women, too, manage to move on swiftly.
However, there is a group of women who, after divorce, experience unhappily-ever-after characterised with bitterness, and spend most of their life time wreaking havoc.
Some even take their anger and bitterness a notch higher by forming NGOs and the FIDAs of this world, through which they harass men, at times unnecessarily and generally become a bad influence on married women.
Gang of divorcees wreaking havoc
A man surnamed Munji sent a tersely worded distress text message to this writer, asking to be phoned for full details about a gang of women who invaded his home and, in his words, "harassed me" just because he had had a couple of quarrels with his wife, who had reported him to them.
Allegedly, the first wife of a vocal senator from Western Kenya, though not divorced, has recruited a gang of divorcees in her locality, which she commandeers to move around meting out injustice on men reported or suspected to be mistreating their wives.
After having squabbling several times with his wife, Munji, while relaxing beneath a tree shade and listening to the radio, saw a group of women briskly marching into his compound. Of course, he panicked and almost took off.
"Waliingia hapa design ya KDF, wakaanza kuniongelesha alafu tukaanza kupigana wakinisomea (they walked into my compound like they were Kenya Defense Forces, began lecturing me and an argument ensued)," narrates Munji.
He claims the women demanded to know why he mistreats his wife and quarrels with her all the time.
But when he proved to be difficult by standing his ground, explaining to them that they had no right to trespass on his compound and teach him how to run his family, it turned into a shouting match with the women almost clobbering him.
Read men riot act
"It seems my wife had reported me to them that I quarrel with her all the time, yet it's just the usual husband and wife squabbles and arguments, which are pretty normal in most families," says Munji in Kiswahili.
The gang read him the riot act and gave him a stern warning, threatening him with dire consequences and repercussions, were more reports about him mistreating his wife to reach them again.
Our man reports he was humiliated and embarrassed in his own home and when he went to share his ordeal with men at a local shopping centre, they burst out laughing at him. He has since been turned him into a laughing stock by fellow menfolk.
This begs the question, why do some women turn bitter after divorce? To the extent of forming a gang! Is it that divorce, to most women, is tantamount to 'financial suicide' of sorts, which leaves them with little or no money, and wreaking havoc is the only way to vent and release their frustrations?
Bitterness boosting self-esteem
Or is it loneliness? Or better yet, loss of social status and confidence? Thus, projecting their insecurities on men (directly or indirectly by being bad influences on their wives) is their only way of experiencing fulfillment or boosting their self-esteem?
In yet another case, a certain Marwa, a civil servant, explains how his wife's divorced friends have been a bad influence on her, causing him sleepless nights.
Marwa says he initially didn't know why his wife suddenly began putting unnecessary pressure on him.
"My wife began by sulking and giving me a hostile reception whenever we disagreed, especially whenever an argument didn't end in her favour. Then later, she began having ridiculous demands. And when I flatly turned them down, she would fume and refuse to talk for weeks," explains Marwa.
Harassed by divorcees through wife
Marwa recalls being forced to pay for a trip to Mombasa where his wife was to escort her divorced friend on holiday.
"She (Marwa's wife) once insisted that she had to travel to Mombasa to take her friend who was going on holiday. My efforts to explain how broke I was bore no fruit, I had to borrow money and sponsor the trip," Marwa complains, adding that it was then that he discovered his wife's pal was a divorcee and seemed not just very manipulative, but also had a negative influence on her. Marwa goes on to lament.
"My wife, who never used to go for girls' nights out, now goes for them. I tried to stop it but it seems there were stronger forces than I could not fight.
"I recently discovered my wife now moves around with these divorcees and whatever they do or wherever they go, they tag her along, and if it's an activity that involves money, she always nags me to chip in.
"I have funded a couple of those 'out of town girls' nights out', for the sake of peace in my home. I am unable to cut links between them."
He adds that these divorcees call her regularly and whenever they do, she never picks their calls in his presence; she goes to pick them from the bedroom or steps outside. "She never picks their calls when I am around. Once in a while she picks and only gives short and quick answers.
They go on to exchange naughty giggles and mischievous chuckles. I once overhead one of them telling her how exciting her weekend was, telling her she missed a lot."
Dangerous liaisons
This leaves one wondering, are friendships between married people and their divorced friends dangerous liaisons? Is divorce contagious? Can a married individual get influenced by her divorced friend's group-think? Does hanging around divorced friends boost the chances of one getting divorced?
When asked whether he would let his wife hang out with her divorced friends regularly, Stanley Mutuku, a Nairobi businessman, was quick to say, "hell no", adding: "Ours is a self-centered society. People are eager to bring others down to their level.
"Just the same way a group of single women often don't like it when a member of their clique gets into a relationship and starts dating seriously."
He goes on to say: "Most divorced people, especially women don't like being presented with happy relationships or marriages; they always start sowing seeds of discord. Although, it's nothing personal but good old human nature!"
Ashly*, a divorcee, partly agrees with the argument, saying that when she was freshly divorced, two years ago, she recalls calling some of her friends to give them the news and their reaction, she says, hints at something.
"I remember calling a friend, just after divorcing my irresponsible husband following years of misery, to give her the news.
"And to my surprise, she exclaimed, 'What! I really need to also do something...' and went on to whine about how miserable her marriage is. I pray and hope they don't separate, lest I am accused of having a hand in it," says Ashley.
Ever wondered why newly married people are always advised to loosen or cut links with their single friends? Perhaps, then, married people also have grounds to avoid hanging around their divorced friends?
Low opinion on marriage
Ashly adds that most married couples are completely unsuited, but because they meet up with married friends regularly, they end up using them as buffers, thus making it less obvious that they are fatally mismatched. She is however, quick to add that not all divorcees are bitter and a bad influence.
Professor Paul Achola, a sociology lecturer at Catholic University and an expert on marriage and family subscribes to the view that the company an individual keeps has a great influence on their attitudes and behaviour.
Hear him: "People of certain outstanding characters, for instance divorcees, are an important force in shaping or influencing those in their company, especially if they are not grounded or lack solid personalities." He proceeds to add that, "From my experience, most divorced men and women tend to not only have a low opinion on marriage, but also discredit and devalue it".
Multiplying effect
The good professor says most divorcees, especially women tend to generalise a lot, forgetting that theirs might have been a unique irredeemable case. "Most of them have a weak view of the institution of marriage and end up demonising it for no solid reason, just because they had an unpalatable experience with their spouse," he says.
Prof. Achola advises married individuals that it's important to be cautious of the company they keep, especially if it predominantly consists of divorcees.
"Divorce, in some cases has a multiplying effect. It can be contagious. If anything, divorce is very unAfrican and when people are choosing spouses, they have to be careful to avoid such eventualities.
"Spouses have to be very tolerant, considering they meet when both have a fully developed character and very little can be changed in regard to their personalities.
"To save oneself the trouble of divorce, those with intentions of getting married must have more in common," he advises, adding: "And for stability, more members of the extended family should be actively involved."
The professor emphasises the point by adding that not even death ends an African marriage. "Mark my words, an African marriage is no joke.
Not even death ends it. Inherited women are still considered wives to the deceased and the 'custodians' are only brought in to take care of the children and protect their property."
As to whether divorcees are a bad influence or not on their married friends, the jury is still out.
Related Topics