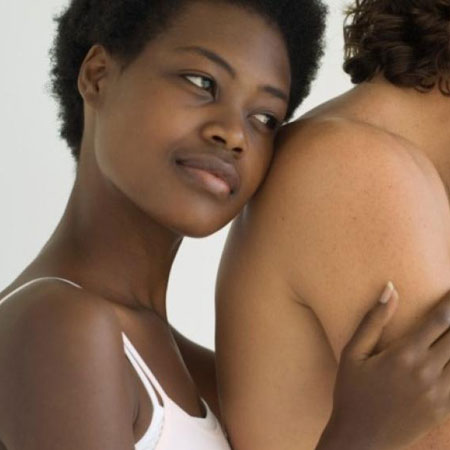 Most Kenyan women claim they prefer white men because, unlike their Kenyan counterparts, they are, among many other reasons, more loving, caring and romantic. But my argument has always been that romance is a concept unique to western cultures.
And again, given that both men and women participate in it, why is it only men who get judged harshly on their romance skills? To make matter worse, there is no socially sanctioned manual, tutorials or even a course to teach men how to be romantic.
Men are left at the mercy of blue movies, which, again, are illegal in Kenya (Jeez, ladies, are you seeing how difficult it is being a Kenyan man?). And even if one were to access such, those available in third-world countries such as Kenya are the low-budget ones where the dominant themes include speed, stamina, and the erroneous perception that size really matters. For instance, most Kenyan men's idea of that thing called foreplay is hard spanking, vulgarity, yelling and barking orders!"
And we have been made to believe that when she is not tearing sheets apart, speaking in tongues; loud enough to attract the attention of Neema (National Environment Management Authority), curling toes and generally writhing wildly like one stung by a scorpion, we have done zero work. Basically, society has ill-equipped Kenyan men in regard to wooing skills. And because no woman will listen to you if you seduced them in Kiswahili, we struggle to do it in English. Unfortunately, we lack those English honey-coated 'lyrics'. Let's just say being a Kenyan man is a scandal.
Little wonder then that recently, bachelors drawn from as far as Kakamega, Bungoma and Kisumu Counties thronged Busia County after some miscreant spread rumours that a certain NGO was planning to distribute beautiful Kamba wives, Sh10,000 pocket money, and a bag of maize (I mean, who can resist such an offer?) Only to go home a disappointed lot, after it turned out that it was a hoax.
Other Kenyan women claim white men are easy-going gentlemen. And that with a Kenyan man, as a woman you just can't relax; you must be on the lookout. Because you can never tell when you will be wrestled to the ground or when a slap will land across your face, in the event a small argument over something as trivial as a misplaced handkerchief degenerates into a shouting match or a scuffle!
Other women are of the view that, among many other factors, mzungu lives longer because he takes good care of himself, exercises a lot, eats a balanced diet and visits the doctor regularly. On the other hand, Kenyan men are reckless with their lives; when drunk in the dead of the night they develop suicidal tendencies. They, for instance, dare armed gangsters to kill them ("Hell! Kill me! I'm not a chicken to be in the house this early!" they always yell), and fight each other to death, at the slightest of provocations. And you know sociologists now warn that women hate men who have the potential of rendering them widows at a tender age.
And when Kenyan women can't get a white man, they go for any other man so long as he is not Kenyan.
Related Topics