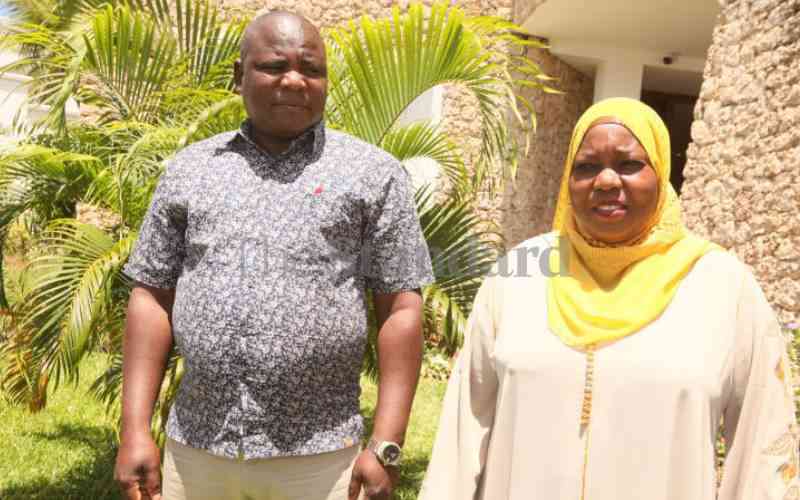 Kwale Governor Fatma Achani was on Friday declared rightfully in office after the High Court in Mombasa dismissed a petition challenging her election.
Justice Francis Gikonyo declared Achani was legally elected Governor of Kwale and that she was elected in accordance with the constitution and election laws.
The judge dismissed a petition filed by Mr Dziwe Pala and Mr Suleiman Ali who wanted the election nullified on grounds that the same were marred with massive irregularities.
"The Governor was properly elected in accordance to the constitution and election laws," said Justice Gikonyo while reading the judgment virtually.
The judge ordered the petitioners to pay the cost after losing the petition.
The petitioners had asked the court to nullify Achani's election as Kwale Governor citing malpractice.
They claimed the election was not conducted in accordance with the cardinal constitutional principle of a free and fair election.
But Achani through her lawyer William Mogaka argued that the petition had no merit and urged the court to dismiss it.
Achani scoped the governorship on UDA ticket after garnering 59,674 votes against ODM candidate Prof Hamis Boga who got 53 972 votes.
Justice Gikonyo dismissed the argument of the petitioners who said that Independent and Boundaries Commission (IEBC) county returning officer conducted the county gubernatorial election in a manner that undermined the importance of voters in a democracy.
The petitioners claimed IEBC had failed to supply the court with forms 32 to assist in ascertaining the number of voters who were assisted.
During the hearing the petitioners called nine witness who testified but failed to convince the court to nullify the election of the governor.
However, Achani insisted she had validly been elected and asked the court to dismiss the petitions.
Related Topics