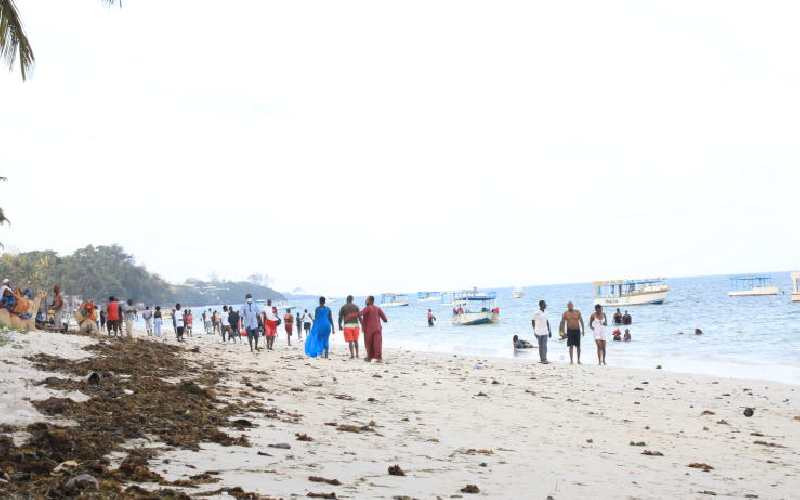 The scramble for beach hotels at the Coast by tourists has started with most facilities reporting full bookings for Christmas and New Year holidays.
A spot check for top beach hotels in Mombasa, Diani and Malindi shows the demand for beds has gone up, an indication that there will be a good tourism business boom during this high tourist season.
Former Kenya Tourism Federation Chairman, Mohamed Hersi, said bookings for top beach hotels at the Coast region were already full as tourists continue to scramble for them.
"Most beach hotels are fully booked in the region as the holiday fever for Christmas and New year starts catching up with holidaymakers from Europe and other parts of the World," said Hersi.
Hersi, who is now at the centre of the tourism business in Kenya as the Director of Operation Pollmans Tours and Safaris, however, said there was still room for those who want to come for holiday in Mombasa, Malindi and Diani.
"We have many hotels along the Coastal line which offer very good packages for holidays and nobody should feel left out during this holiday, which will be at its climax during Christmas and New year," said Hersi.
He said although the tourist target for this year might be below 2019 when Kenya recorded a good number of visitors before COVID-19 hit the World, he was optimistic more tourists will visit the country.
He attributed the influx of tourists in the country to the recent peaceful General Election and improved security.
"Although we are still below the number of tourists we received in 2019, there are good signs that the number of tourists expected during this season will be better than last year," said Hersi.
Hersi predicted that there will be more German and British tourists visiting during this season, but regretted Polish tourists who love Kenya will not come because of the Ukraine and Russia war.
A hotelier in South Coast, Alessandro Toriano, concurred with Hersi that the number of tourists expected in the country will go up. He said most of the hotels were fully booked and said owners of cottages and villas will also benefit from the tourism business which has not been good for some time.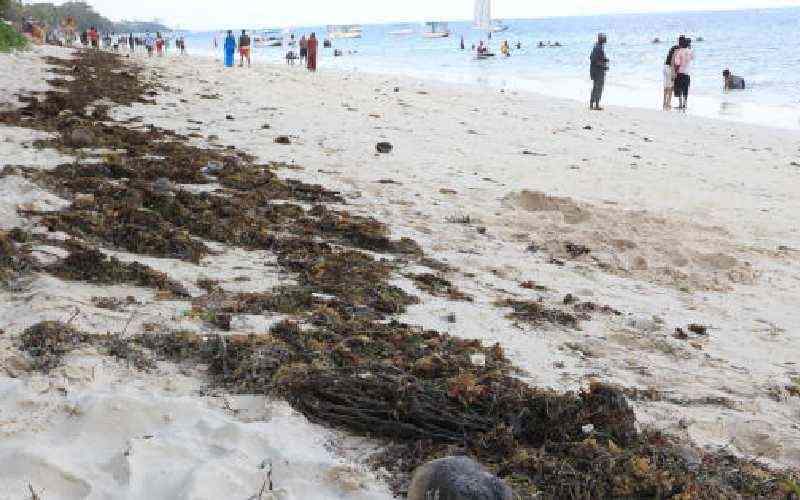 "As cottage owners, we are also optimistic that we will get our share during this season which has kicked off very well compared to last year at this particular time," said Toriano.
Toriano, who owns a hidden paradise on Kenya's South Coast, The Funzi Keys, said he decided to open the doors of his hotel with cottages to the public on December 5 as there were good signs the tourism business will be good this year. Toriano says winter in Europe, which can be tricky, has started and has made many tourists prefer Kenya where they enjoy sunbath, game park tours and enjoy beautiful culture in Kenya where people are always happy.
The hotelier cited Mijikenda and Masai cultures as some of the things which make tourists always admire Kenya whenever they were in the country for holiday.
"We have many things tourists love in Kenya. We have game park safaris offering them opportunities to see wildlife at a short range. They love seeing the elephants, lions, hyenas, leopards, buffalo, hippos, giraffes and the local culture," Toriano noted.
Toriano says the new concept of reduced rates marketing which has been received well in Europe and other tourist markets has fascinated many tourists who are scrambling for Kenya beach hotels.
"For the locals who want to enjoy the holiday in South Coast, we have special rates for those who have for the past years been supporting the growth of local tourism in the country," said Toriano.
Toriano says his new hotel has been specifically put up to suit both local and international tourists after his old hotel in Funzi Island which was purely for top wealthy personalities was closed.
"We have two kitchens where we will offer cuisines ranging from Swahili, Indian, Continental and Kenya's classic nyama choma," said Toriano.
He says while in the hotel, one can dive into a large freeform swimming pool, visit the sandbank or settle for a romantic sun-downer along the seafront.
"We have a vibrant beach bar which allows one to socialize with friends over a drink, for those who enjoy alcohol, there is an exciting environment by night," Toriano observed.
Related Topics