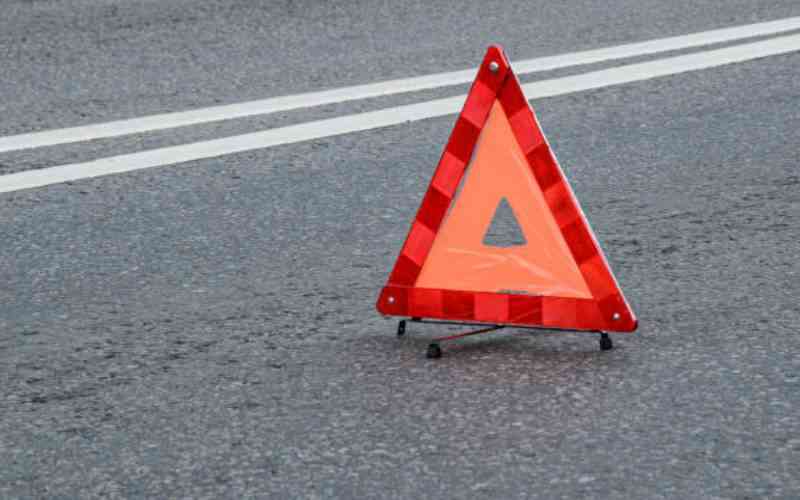 Secondary school teachers and workers of a private school in Mombasa are among the mourners who died in a grisly road accident along the Wundanyi-Mwatate road in Taita-Taveta County on Saturday evening.
Police said the accident victims from the Academy were travelling home from Kidaya Ngerenyi in Mwatate Sub-county where they had attended a burial ceremony that later turned tragic, leaving 22 passengers critically injured.
Mwatate sub-county Police Commander, Morris Okul, confirmed that four people perished while dozens of others are still fighting for their lives in several hospitals in Coast province.
The police commander said the bus was ferrying 26 passengers to Mombasa at the time of the accident.
Okul revealed that four passengers were rushed to Coast General Hospital in Mombasa in critical condition, five others are receiving treatment at Mwatate Sub-county hospital while the rest have been admitted at Moi County Referral Hospital in Voi town where they were all rushed immediately after the accident.
"Three died on the spot while one died while undergoing treatment at Moi County Referral Hospital. The county health department has transferred to Mombasa for specialised treatment," the police officer told The Standard Sunday.
He said preliminary investigations have revealed that the driver, who survived, lost control of the bus after its brakes failed in the sloppy area leading to the fatal accident.
"The driver has told us that he lost control of the bus after its brakes failed while descending on the hilly area at Josa village regarded as one of the major black spots in the county and country at large.
The bus rolled several times and landed 20 meters down the steep slope away from the road. But this is subject to confirmation as investigations into the accident are still going on," stated Okul.
An eyewitness, however, said the driver of the bus lost control while descending on the hill and failed to negotiate a corner. In the process, the bus veered off the road, rolling several times, injuring and killing the passengers on board.
The scene of the accident, locally known as "Corner S", is regarded as one of the black spots in the country as dozens of people had lost their lives at the scene of the accident in the recent past.
A motorist, Caleb Kieeywo, who was at the scene of the accident and assisted in ferrying accident victims to the hospital, said he saw four dead bodies lying on the ground.
"I was travelling towards Mwatate town when I found the accident. I assisted several patients and took them to Mwatate Sub County Hospital for treatment. At the scene, I found four dead bodies," he said in an interview yesterday.
Okul said the mourners were going back to Mombasa from a burial ceremony in Taita hills when the accident occurred.
The police commander said the mourners had hired the bus belonging to the Academy to ferry them to and from the burial ceremony at the time of the accident.
Related Topics