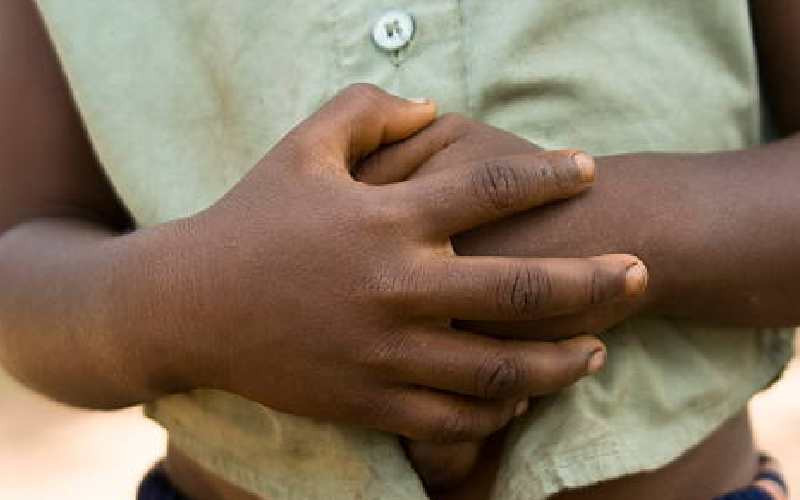 Medical experts have raised alarm over an outbreak of acute diarrhoea among children aged below ten years in Garashi ward of Magarini constituency.
Dr Silad Bashora of Karimboni Dispensary attributed the cases to the use of untreated drinking water and open defecation due to lack of toilets in the area.
"We have seen an alarming increase in diarrhoea prevalence, due to the current drought and lack of toilets," he said.
He said most of the patients were children from the same schools, and that the infection was spread through sharing plates and water bottles.
"Karimboni and Dagamra dispensaries and Garashi Health Centre have witnessed a surge in the number of patients suffering from abdominal pain, dehydration and nausea," said Dr Bashora.
Dr Bashora called on the general public to boil water for drinking.
"Water should be boiled for at least five minutes. Wash hands with water and soap immediately after handling food items. Wash any fruits or vegetables which will be eaten without being peeled," Dr Bashora said.
Alex Kaingu, a village elder at Karimboni, said there is a need for collaborative efforts to improve hand washing culture, especially in the low-resource communities.
''Because of the prevailing drought, matters are worse in households that have to travel long distances for water and drinking takes priority over using it for personal hygiene,"Kaingu said.
"And due to poverty levels, most households lack soap for hand washing. The county government also should consider doing public sensitisation and empower residents to build toilets in their homes."
Health experts have also noted that drought increases the concentration of dangerous bacteria and viruses in water sources.
''You cannot fully eliminate drought's impact on diarrhoea risk, especially under a climate that will have more drought in the future," said Dr Bashora.
During the Covid-19 period, cases of diarrhoea and infectious diseases reduced significantly in Kilifi due to the preventive measures.
Related Topics