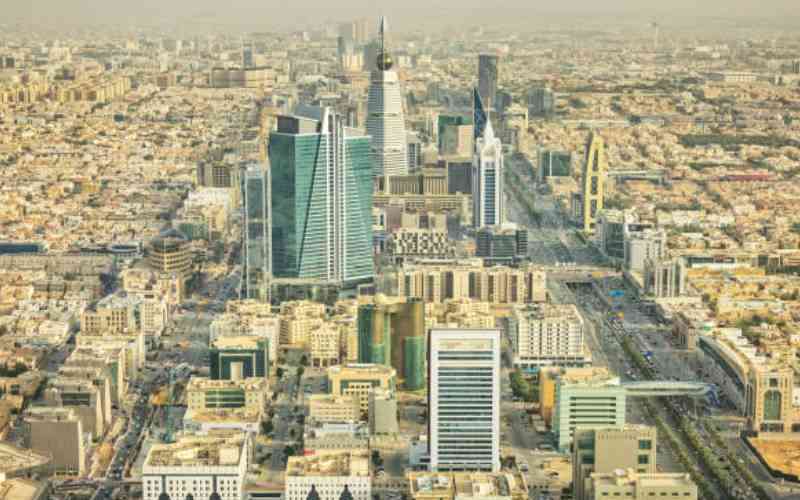 A family in Mavarata village in Kinango, Kwale, is seeking help to bring back their sick daughter from Saudi Arabia.
According to the family, Veronica Mwantasi has been ailing but her employer won't let her go.
The mother of two, who flew to the Gulf in February, claims efforts to seek help from the employment agency that got her the job had failed.
"My body is aching and they (employer) are telling me that they cannot pay for the air ticket because they spent their own money to bring me to Saudi Arabia," says the 32-year-old in one of the video messages to her family.
Her kin said they cannot raise the Sh250,000 the agency is reportedly demanding to help them bring the woman back home.
Mwantasi also claims her agent lied. "I'm in Sharurah, which is very far from Jeddah city where I had been told I would be stationed. I travelled by bus the whole night and reached a place called Kamismishe around 11am the following day. I boarded another vehicle at 4pm and arrived at my destination at 11pm," she said.
"There are times my employer takes away my phone to ensure I am not communicating with anybody. Please help me, even if for the sake of my children, they need me."
But her agent, Seif Rimba, said he was doing everything possible to get her back to Kenya but on the condition that she is well enough to travel alone.
"I'm ready to book her a flight. However, my counterpart in Saudi Arabia has told me that she cannot travel alone because she is sick. We must give her time to be stable first. We are handling the matter and she will be back home soon," he said.
Her cries are similar to several other women, who have suffered in the hands of harsh employers and greedy recruitment agents.
While some have made it back to the country regretting, others have died in the foreign land.
Mwantasi's plight was first shared online by her friend.
"Hello, my name is Halima and I'm in Saudi Arabia. Our friend is very sick and her boss wants to send her out of the house. We have tried to approach the agency that brought us here but there is no response. We need your help please."
Her family back home is in distress. "I wish I knew. I feel sad that my daughter is suffering in a foreign land without any help," said her mother, Luvuno Mwanyasi.
"I'm calling on well-wishers to help us get my daughter back home. It would have been better for us to stay hungry together in the village than for her to be suffering far away. I just want my daughter back."
Related Topics