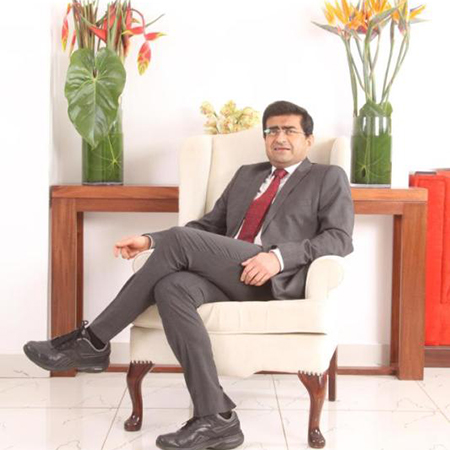 English philosopher Bertrand Russell warned of two things to be avoided at all costs; hunger and going to prison.
But before you are imprisoned, a court case will have to prove your guilt "beyond reasonable doubt".
Well, in Kenya, that might be a fat chance since some cases just never seem to end.
They are never resolved even after the Judiciary made efforts to digitise records to speed up court cases.
Imagine being in court for 33 years. Not as a judicial officer, or a court clerk, but just waiting to have your case determine...it happens in Kenya.
Take for instance JM Kariuki's succession case filed in court in 1985. But, it was not until last year that his family breathed a sigh of relief, almost three decades after the filing of the case.
Yet, succession cases should take a maximum of one year in court.
Kenyan courts are notorious for delays that drag almost forever. Other cases just seem to fizzle out, and are only remembered by those involved.
Some cases are never determined and are instead thrown out.
Who remembers high profile cases like that of journalist Moses Dola who was accused of murdering his wife Wambui Kabiru in 2011? Or the case pitting the late marathoner Samuel Wanjiru's mother against the athlete's wife?
Well, if you don't remember, blame it on limited human resource in the Judiciary, burnout and crafty defence lawyers.
Lack of capacity crippling justice
Speaking to The Nairobian, Director of Public Prosecutions Keriako Tobiko, agreed that capacity has crippled justice.
He says the Judiciary is overwhelmed despite the number of prosecutors increasing sevenfold within the last three years.
"There is an acute shortage of prosecutors, judges and magistrates. Their ratio to that of the number of cases shows a huge shortage of staff in the prosecution office and the Judiciary," said Tobiko.
"It is a serious matter because justice delayed is justice denied. The problems are systemic, institutional and of personal values," he said.
The DPP also blamed substandard cases that used to be handled by police prosecutors. Previously, all prosecutors were police officers, and according to Tobiko, some of their cases should have never gone to court. Some cases, he said, could have been resolved by mediation.
"We are now phasing out police prosecutors. We have taken up prosecution in a number of courts through a file screening system," he said.
Tobiko also blames defence lawyers who employ delay tactics when the prosecution appears to have an airtight case.
Mombasa Senator, Hassan Omar Hassan, a former Kenya National Commission for Human Rights commissioner (KNCHR), thinks the delay is administrative.
Judiciary to blame
He blames the Judiciary for the 'denied justice' because "the judiciary has capacity issues. Their numbers are inferior to the task at hand, despite them trying to beef up."
"Some judges are also just not performing, as evidenced by the recent vetting of judges. This is particularly in regard to criminal cases. Some judges and magistrates are to blame for the backlog of cases. You find yourself on trial for such a long time; seven years, even more," said Omar.
On lawyers who deliberately delay cases, Omar says, "Delays are not just due to defence lawyers. Counsel at the office of the DPP are also guilty of seeking constant adjournments."
The Chief Justice, Dr Willy Mutunga, wrote a letter in 2012 to the then Presiding Judge at the High Court, GBM Kariuki, wondering why some cases had remained pending for years.
The following year, the CJ warned judges over delays in determining cases.
Later in September 2014, many Kenyans attended the Judiciary Open Day and raised their concerns regarding the slow pace of justice in courts.
The Nairobian takes a look at some of these cases. Cases that never seem to end.
Mbiyu Koinange's Sh10 billion estate
The family of the late politician Mbiyu Koinange is still fighting for his multi-billion shilling estate, 32 years since the dispute started.
Nine years ago, Lady Justice Martha Koome, then a High Court judge (but now at the Court of Appeal), termed the endless wrangle as the "classical theatre of the absurd" during a ruling in January 2005.
At stake are prime properties including 291 acres in Runda, the 4,296 acre Muthera Farm in Mau Narok (Muthera was also Koinange's nickname meaning 'clean') and company shares pitting Koinange's widow and his 18 children over what has been conservatively estimated to be a Sh10 billion estate.
Most recently, administrators of Koinange estate whom Justice Koome said "wanted the status quo to remain" have been embroiled in a legal battle with Karuara Community Chapel over the sale of three acres from the 260-acre Closeburn estate in Kiambu.
The case was filed in 1981, three years after former Minister of State, Mbiyu Koinange died. The succession suit number 527 has been heard by judges who joined the Bench and later retired before the case could be resolved.
Succession suit number 527 is the main case that has had over 50 parallel law suits, and with it, a mind-numbing turnover of lawyers, with 15 representing different parties at any one given time.
Dr Mutunga has called for the determination of this case, but it has still taken another year without being resolved.
Fr John Anthony Kaiser's death
Father John Anthony Kaiser was a fiery Catholic clergyman whose death still remains unsolved since his alleged murder in August 23, 2000. The Government invited Federal Bureau of Investigation (FBI) detectives from Washington, led by Thomas Carey, to conduct investigations. The FBI concurred with Kenya's CID that Fr Kaiser had committed suicide. The priest's lawyer, Mbuthi Gathenji, maintained his investigation pointed to a potentially explosive cover-up by both the Kenya Government and the FBI. According to Gathenji, Kaiser's death had all the hallmarks of a State-sanctioned hit job, carried out by professional assassins.
Eight years later, Catholic priests led by Bishop Zachaeus Okoth, the then Archbishop of Kisumu, demanded the reopening of investigations into the death.
Fr Kizito's sodomy case
Father Renato Sessana alias Kizito was charged with sodomy in 2009 by his former secretary Collins Ochieng. The case ended when police exonerated Kizito, but the Director of Public Prosecutions called for its reopening. The priest was arrested on May 25, 2011. When he was arraigned in Kibera Law Courts on May 26, 2011, the prosecution suddenly changed its mind, reportedly after the intervention of "superior forces."
The case was brought back to court under a private prosecutor, but nothing has been heard of it ever since. In October, the case was on the online Cause List, where Fr Kizito was scheduled to appear before Nairobi magistrate Joseph Karanja. But on the actual Cause List at the Milimani Court reception, it was not listed on the set day.
Little is known of how far the case has gone.
Narok firearms cache
It was a shocking case where Munir Ishmael, his wife Nahid Tabasum and three others including a former AP chief armourer, were accused of being in possession of guns and more than 100,000 bullets seized in a Godown in Narok town on December 9, 2009.
The arms consignment was said to be the country's largest in civilian hands to be seized by police. The case went through five magistrates, before being referred to the High Court for a constitutional review in July 2013. Until now, very little has happened with the last hearing being on December 2, 2014.
The Goldenberg saga
Kenyans followed the Goldenberg case for days on end. It was like a legal drama.
The hearing of the Sh5.8 billion case began in 2012, six years after the suspects were formally charged in court and 19 years after the scandal was unearthed.
But over 20 years on, only businessman 'Brother' Kamlesh Paul Pattni and Elijah Bii, former General Manager of Kenya Commercial Bank, have been cleared of their charges, which happened on April 19, 2013 by Justice Joseph Mutava.
Criminal cases against, Job Kilach, Director of Foreign Department at the Central Bank of Kenya, Michael Wanjihia, former Chief Dealer at Central Bank of Kenya and Charles Mbindyo, former Permanent Secretary at the Treasury, have never been concluded.
Suspects who have since died after being linked with the scandal include former spy chief James Kanyotu who died in 2008, leading to a temporary halt of proceedings.
Elphaz Riungu, former Deputy Governor of Central Bank of Kenya, died in 2011 after 17 years attending the case, while former Finance PS, Dr Wilfred Karuga Koinange, died in January 2012.
Prof George Saitoti was Internal Security Minister when he died in June 2012. He was embroiled in the case after recommendations of a Commission of Inquiry into the Goldenberg scandal led by Justice Samuel Bosire. It directed the Attorney General to investigate Saitoti, who was Finance Minister when it happened and his involvement in it, but he obtained court orders against the move.
The State has 30 more witnesses pending in this case.
Related Topics