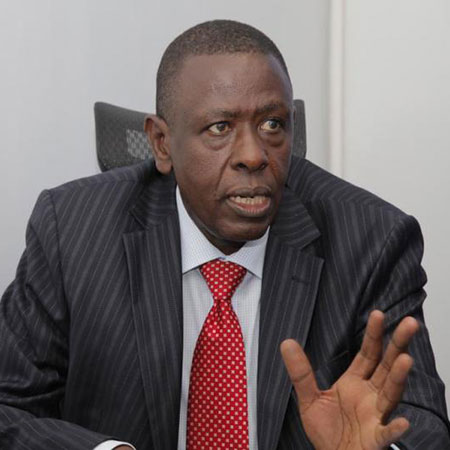 Muthoga Ngera, Britam's director for marketing and corporate affairs
Weddings and money seem inseparable, at least in Nairobi.
The delicate relationship is however hurting the pockets of many Nairobians.
Weddings are expensive, which is why that text message or invitation card from a friend or relative asking for your financial help to fund their dream wedding makes you cringe.
This however has not stopped people from having lavish weddings.
Britam Insurance Company has seized the opportunity and tailored a new product to help individuals fund their weddings by saving for the big day.
Muthoga Ngera, Britam's director for marketing and corporate affairs, told City Biz that it is time to drop the 'nichangieni' mentality.
"Weddings and pre-weddings are social and informal undertakings. My personal opinion is that harambees for these things are not necessary. It all shows lack of financial planning, and failure to address futuristic needs," said Muthoga.
The cover is broad and offers one the opportunity to plan for the amount they wish to save for in advance. The cover is customised for each person, depending on the envisaged wedding budget.
The plan basically entails a monthly contribution into an account with Britam. The money is then given back plus interest to finance a wedding on maturity.
Muthoga says: "We have received many inquiries since we launched our thematic campaign. It is all about forward planning. Our target is anyone who wants to save for a future project in advance.
Anyone who has a huge financial commitment in future."
So if you are planning to get married, don't be a bother to everyone with harambees and committee. You can still have your dream wedding stress free.
Related Topics