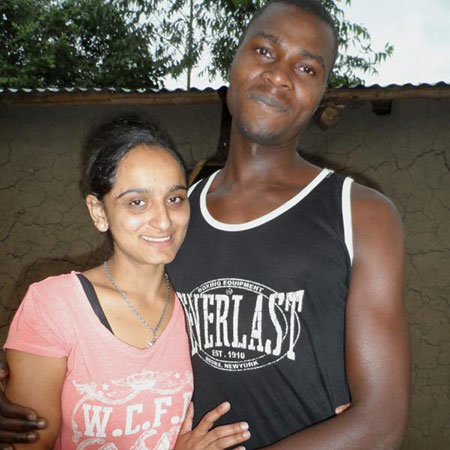 The Bukusu-Indian couple that defied tradition in a rare show of love has a sweet story to tell.
Timothy Khamala and Sarika Patel have landed jobs at Nzoia Sugar Company in Bungoma.
In what seems to be a never-ending story of love, Khamala has not only retained his Asian lover, but now works at the same company with her.
"We are grateful to the MD Saul Wasilwa and our friends who were touched by our story. We are determined to give our best. Each day we are learning something new in our various departments," said Sarika.
The love has continued to blossom despite the fact that his first wife Betty Ole Neseria has returned home, making Khamala a polygamous man.
But it has not been easy for Sarika to accept the news of her co-wife's return. Her in-laws had to intervene and she vowed to press on and stay put as Khamala's second wife.
"It was not easy for me to accept Betty's return, but after consultations with my in-laws, I decided to accept her. She was of great assistance when I was unwell some weeks ago," Sarika, the daughter of businessman Chabbadia Patel said.
Sarika and Khamala have rented a house in Nzoia market and relocated for convenience, while the first wife lives at the village home in Nangina, Webuye. His mother, Evelyn said it is Khamala's responsibility to provide for his two wives regardless of the challenges.
"Polygamy is accepted in our culture and Khamala has to take care of his wives and support them. I know I have two daughtes-in-law and I am ready to continue offering my motherly support and advice to them," she said.
The two lovebirds had planned for a civil wedding in August but Sarika's father filed an injunction at the Bungoma East DC's office to stop it.
Related Topics