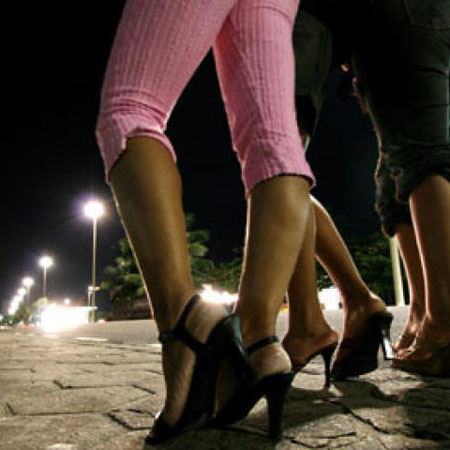 City women who sell merchandise on Likoni Road have denied they are hookers.
The women, who mostly target private vehicles and heavy commercial lorry drivers, allegedly pretend to sell biscuits and other food items as they solicit money for sex.
Some of the traders in the area who spoke to The Nairobian claim that on several occasions, they have seen female traders being picked by the lorry drivers to 'unknown' destinations especially in the evenings.
They further claim that the women dress provocatively to lure male customers.
"I have been operating here for a long time and I know these women to be prostitutes. Recently, a motorist bought a packet of biscuits and instead of handing over the money to her, placing it inside her breasts.
I mean, what kind of business is that? Sometimes they are given money in exchange for other services," a boda boda operator told The Nairobian.
"Recently, at around 6pm, a man who was driving an expensive and tinted car, came and picked one of the women and drove off. I don't know what transpired after that. The car was parked a few metres from the bridge connecting Mombasa Road and South B," he said.
However, some of the women who spoke to The Nairobian denied the claims, terming them 'malicious'.
"We are not prostitutes. Our business is legit and we only sell biscuits, water and other food items to motorists using this road. I have been in this business for long and I have never seen any of my colleagues engage in prostitution. Our customers are mostly men and as traders, we cannot choose whom to sell to or not," one of the women said.
"Once in a while, you may come across a customer who is interested in more than what you are selling. Sometimes the men are looking for house girls and request us to recommend some of our friends," she added.
Some women however revealed that some of their friends have met genuine men who were looking for wives.
"A few months ago, a friend of ours who used to hawk flowers in Highridge met an elderly mzungu customer who invited her to his house. He was in his late 50s and was looking for a wife. We became friends and as they say, the rest is history. She is now happily married," she said.
Related Topics