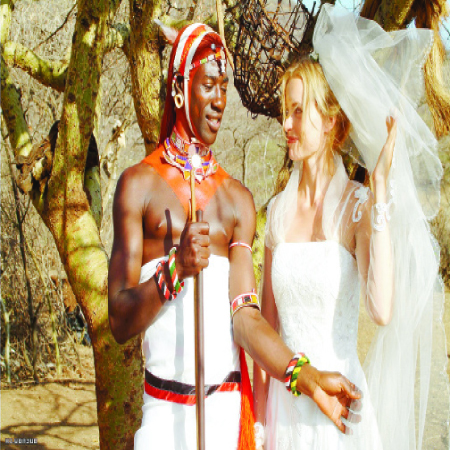 Photo: Courtesy
These days with the television taking a vacation, videos have become popular in my household.
The latest victim being my mother, who swears she is an equal-opportunity viewer, liking all things.
But I know she likes black movies. These are movies that have black American actors and storylines. The ideal of this would be Best Man Holiday. Chocolate eye candy in the form of Terrence Howard, Taye Diggs and Morris Chestnut, is what I am talking about.
Now if Denzel Washington was thrown in the mix, it would be the icing on the cake. All things Tyler Perry never misses.
We see Perry flexing his muscle more in mainstream storylines and characters as a challenge to himself, and his audiences to see him produce stories highlighting other than black folks with attitude.
Nevertheless, we do love some Madea, Mr. Brown and House of Payne. Trust me, he is not stupid. He knows where his bread is buttered and Madea will be around until the day he dies.
One day I took a chance with an African storyline to share with my mother, The White Masaai by Corinne Hofmann.
It is a true love story about a Swiss woman who falls in love with a Samburu warrior and leaves her life in Switzerland to join him in Marsalal in Samburu Land.
Eventually, they marry and have a child. The cultural and social divide widens over the years, further encouraged by his jealousy, drinking and miraa addiction and she eventually has to leave. I was impressed with the quality of production of the film.
Unfortunately, it was directed towards a German speaking audience.
But I hung in there as I had long heard about the story and was curious, how did they meet, where did they live, how did they communicate, how long did they stay together, why and how did she leave, etc.
The movie satisfied my curiosity, even if my German was not up to par. This is Kenya after all; she had to speak some broken English eventually to communicate.
But the acting was superb, even got a gander at Hot 96 presenter Chris Okindu, who played a Nyayo House security guard who prevented the Samburu from entering the government offices with his spear.
As I watch this woman fall in love, travel kilometers to find her man, move into a dark mud hut and drink blood.
I said to myself, "Honey, ain't that much love in the world".
Now I admit that these nomadic men have a certain allure about them. We imagine them sexy with their naturally chiseled sleekness. Maybe I could imagine a date or two.
In my youth, I might even endured the long hot bus ride to the bush and sleeping on a dirt floor in a mud hut with a door so low, I have to practically crawl through to get inside.
This could have been my experience for all of a week. But to move in and declare that this is my forever, I highly doubt. Hofmann did well. She did it for two years and got an experience of a lifetime, a baby, book and a movie deal out of it.
I recently heard her on BBC sharing her experience. She was most positive in sharing how loving her husband Lketinga was before his rage of jealousy as the beginning of their end.
He did not understand why his baby was so light-skinned and accused her of having an affair with the doctors at the hospital where she visited often with her repeated bouts of malaria.
In the end, she was advised to leave the bush, not because her husband's jealous rage was going to get her killed as the movie suggests, but because her daughter was not getting sufficient nutrition and she too was eventually going to die.
The daughter was recently reunited with her father for the first time in 2004. She left Kenya when she was two and returned when she was 21.
I hope the subject of Hofmann's next book picks up her daughter's journey back to Africa, yet another amazing love story.
Denise is an Afro Soul singer and a musical performance coach. [email protected]
Related Topics