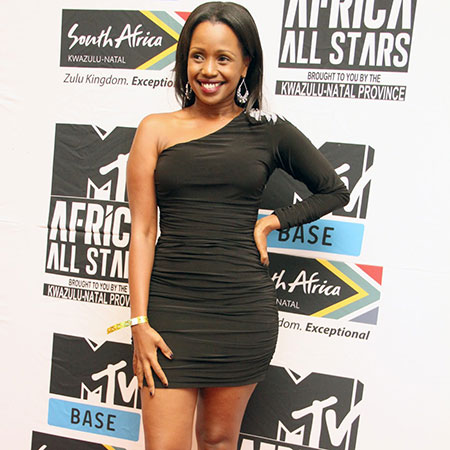 [email protected]
Kenyan soccer star Dennis Oliech recently challenged musician Jaguar to quit 'hustling' with the likes of fellow artiste Prezzo and join him in the 'A-List' celebrity table. But who are 'A-List' celebrities?
Well, if you lumped celebs together just know they have categories, classes, ranks and having a one-hit wonder song doesn't push you to the 'A-List' for enjoying 15-minutes of fame on FM radios, bars and discos. Classifying celebrities began in Hollywood where the most bankable actor or actress was considered to be in the 'A-List.' Here, the highest paid with the most plum film roles, had no equal: Will Smith, Nicole Kidman, Julia Roberts, Johnny Depp are 'A-List' pedigree.
'A-List' celebs have an aura, they create excitement, the slightest gossip creates a buzz, they can influence buying power and patterns.
But gradually the usage of 'A-List' went outside the film industry to refer to any person in the limelight "with an admired or desirable social standing."
'B-List' comprised socialites with acres of press coverage and teenage heartthrobs while those with lesser fame were condemned to the 'C-List' reserved for "the easy-to-remember character but hard to name."
'D-List' celebs were those who had made maiden appearances in television reality shows, but that ranking developed by James Ulmer and named the Ulmer Scale, was American. Ours, The Nairobian Celebrity Scale, is Kenyan. While fame and fortune matters, the global constituency is key to being ushered into our 'A-List.' Earnings and media mentions might mean you have a local presence but that doesn't slot you into the 'B-List.' And of course, if you are a 'has-been' like Darlin' P, then you are at the tail of end of celebrity heels.
Here goes: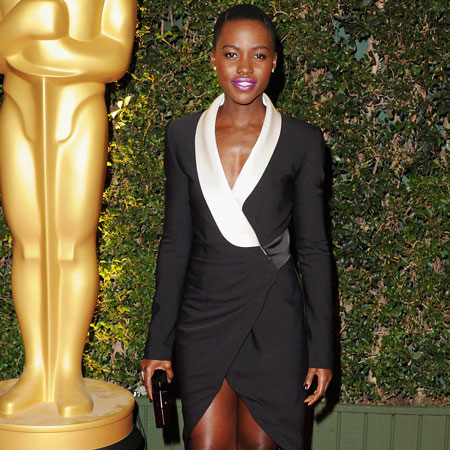 A-List' Celebrities
They are celebrated both locally and internationally. They are famous, have style and are the consistent face of Kenya. 'A-List' means you have a global audience, you rub shoulders with Oprah Winfrey and the President sends greetings. There is only one Kenyan who made our 'A-list': Lupita Nyong'o, Kenya's first Oscar nominee who was recently voted the best dressed celebrity during the Golden Globe Red carpet event. Her dazzling red Ralph Lauren dress cost £4, 265 (Sh609,000) and designers will be knocking at her door to wear their creations for the main Oscar award gala on March 2. 'A-List' personalities get mentions in magazines like Vogue that wrote of Lupita: "She stole every red-carpet heart this fall with her clean silhouettes, close-cropped coif and ear-to-ear smile."
We haven't mentioned that the daughter of Kisumu Senator Prof Anyang' Nyong'o wore Fred Leighton Jewels including diamond studs in gold and an 11 carat cushion cut diamond ring.
Google search engine has recorded high traffic of Kenyans online browsing her name since she was nominated for the Oscar Award.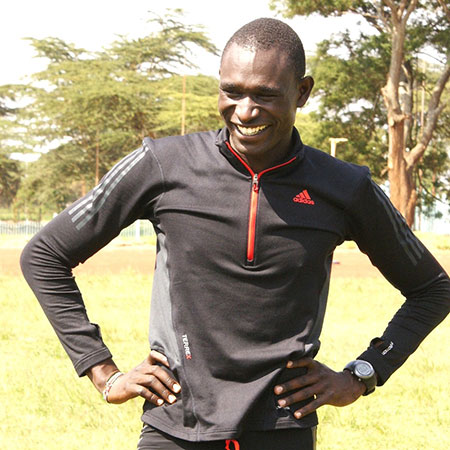 'B-List' Celebrities
They are rich and famous but not on a global scale. They are known in Europe and some parts of the world. Here, you can slot in sports stars like Dennis Oliech, who is a household name in France where he's paid Sh91 million to play for Ajaccio.
Kenya's highest paid CEO trousers home around Sh3.9 million according to a recent Price water house Coopers National Human Resources Survey, making Oliech's monthly salary twice that of any CEOs.
Then there is Southampton's Sh1.7 billion man Victor Wanyama who was sold by Celtic — making him the club's most expensive sale in its 126-year history.
His brother McDonald Mariga at Italian club Parma on loan from Inter-Milan, is among the 25 highest earning African sportsmen, according to ESPN magazine's Money Issue salary survey via his Sh110 million annual salary.
Also on the 'B-List' are our athletes, the Golden League class comprising 800m sensation David Rudisha, 3000m steeplechaser Ezekiel Kemboi and 'Laureus World Sports Award for Sportswoman of the Year' and 5000m hot cake, Vivian Cheruiyot.
Include too business magnate Chris Kirubi, Kenya's most expensively dressed man: DJ 'CK' buys his handmade woolen double breasts in upscale Italian fashion house, Brioni, where retired American President George W. Bush and property impresario Donald Trump also shop. An off-the-peg suit here costs $5, 000 (Sh425, 000), while custom-made one will set you back $6, 500 (Sh552, 000).
Brioni, where tailors are trained for four years, has 25, 000 elite clients globally, and the directors know Kirubi in person!
By the way, the most expensive Brioni suit is from the wool of the rare South American vicuna, the wild relative of the Llama that dents in $48, 000 (Sh4 million)!
Then there 'B-list' 'aspirants' who lack that je nais cest quoi to claw in. Like Eastlands-born but American-based actor Edi Gathegi.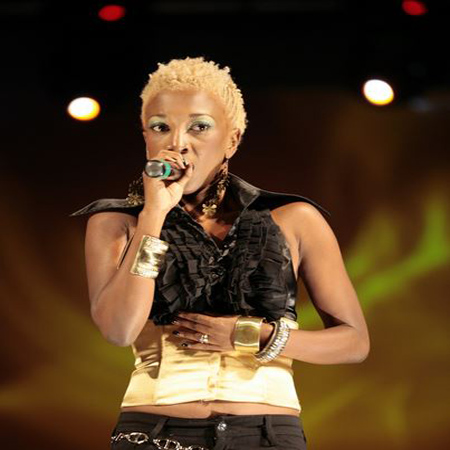 'C List' Celebrities
These are celebs who have broken into the continental stage. If you to go Nigeria, they are known, perhaps. Like Papa Shirandula who appeared in the "Brrr" Coke advert beamed across Africa. Add actress Lizz Njagah who has appeared in Naija films too. Musicians sneak into the 'C-List' courtesy of continental awards like Kora, Channel 'O' and the MTV Africa Music Awards (MAMAs). Like Wahu, Nameless, Amani and Daddy Owen who scooped the best 'Anglophone' award during the 2010 MAMAs.
Appearing in reality shows like Big Brother Africa means Prezzo (who was runners up in 2012) and Huddah Monroe are in the 'C-List.'
Zain Africa Challenge presenter John Sibi-Okumu is also in the 'C-List' as well as Kenyan Caine Prize winner Binyavanga Wainaina, who created some storm recently for letting the world know he's gay.
Here, if you are a musician means your song has made some 'noise' in 'Bongo' land. You are 'slightly' known beyond our borders. So, Jaguar, who has 'crossed borders' musicallhy speaking, is also among the few artistes to be part of the 'Niko Na Safaricom Live Tours' makes it to the 'D-List' category.
The matapeli singer has also signed deals with EABL and Unilever Kenya. Jaguar charges in the upwards of Sh300,000 per appearance. Recently, the businessman and artiste bought homes in Karen, Athi River and Pangani. He is also believed to own several businesses adding to his showbiz money. Responding to Oliech's challenge to join the 'A-list' Jaguar said: "I'm a business man. I'm all about making money and not joining petty peer groups."
Others in the 'D-List' include Afro fusion artist Eric Wainaina, Sarah Hassan of Mashariki Mix on M-Net and AFC Leopards footballer Allan Wanga — who has played in Angola and Azerbaijan Premier League side FC Baku, still dreams of playing in the UEFA Europa League. Wanga lives with his family in his own house in Ongata Rongai.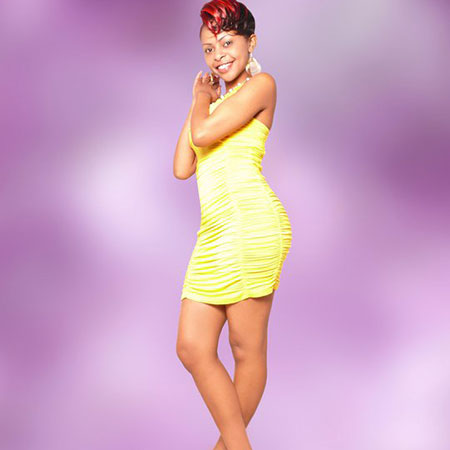 'E-List' Celebrities
'E-List' celebs may have money, property, are famous, but few know you beyond Namanga, Moyale and Dujis. All television presenters: Julie Gichuru, Janet Mbugua, Linda Obura, Brenda Wanga, Larry Madowo and Jimmi Gathu and radio personalities Maina Kageni, Caroline Mutoko, Nick Odhiambo, Ciku Muiruri, Edward Kwach and Shaffie Weru. Also include comedians like Daniel "Churchill" Ndambuki, Wanjiku "The Teacher" and Eric Omondi, belong to this category — despite occasionally appearing in the continental Night of a Thousand Laughs.
Add too some political analysts like Mutahi Ngunyi and visible politicians like Rachel Shebesh and flamboyant Nairobi Senator Mike Sonko. Musicians who don't make the big beyond East Africa like Nonini, Jua Cali and Avril are "E" material celebs, despite not taking less than Sh100,000 per show. Size 8 and her Sh1.2 million Toyota Celica bought from the 'Safaricom Live Tours' in 2012, and who caused a lot of buzz when she switched to gospel and secretly got married to DJ Moh, is an "E" class celeb as well as the whole cast of Tahidi High: Miss Morgan, Omosh, OJ, and all other local programmes!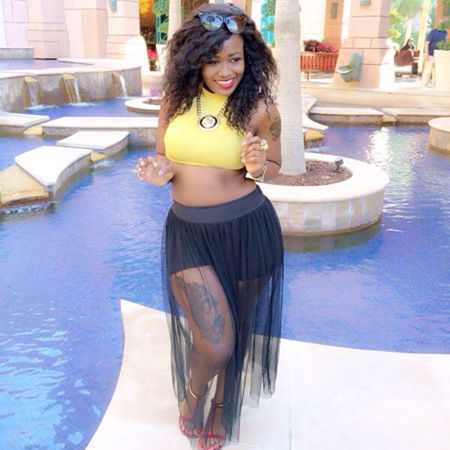 'F-List' Celebrities
These are aspiring celebrities, like musicians with one-hit wonder songs, comedians who 'once in a while' appear on the Churchill Show like Owago Onyiro and 'Sleepy.'
Socialites like Vera Sidika, who get publicity from posting nude photos and 'beefing' with anyone who gives them attention, are "F" category celebs.
Those who are known for featuring in one-off TV shows or date celebrities like Mirfat Musa, Brigid Shighadi and Stacey Pendo are also "F" material.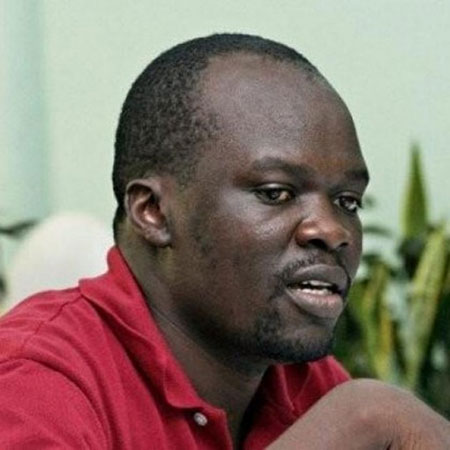 'Y-List' Celebrities
Here, showbiz entertainment journalists who brush shoulders with celebrities (and write half-baked pieces) have a home. Also include bloggers who create hype on social media like Robert Alai and have sizeable followers while few can recognise them in real life are slotted here too alongside 'has beens" like rapper Darlin' P and radio girl Muthoni Bwika and former Five Alive singer Victor Seii.
-Additional reporting by Oscar Plato
Related Topics