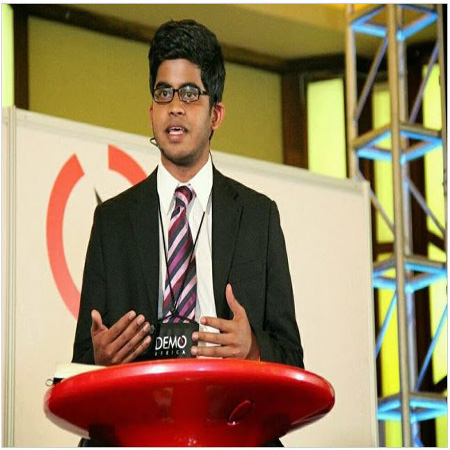 Heshan De Silva - 25 year old Millionare
Heshan De Silva
Age: 25
Job: Founder, Vencap Kenya
Cars: Toyota first, but owns others like a Range Rover and Mercedes S350.
Status: Girlfriend who is a pilot.
Home: Hurligham, Nairobi
I grew up in an average family in Nairobi. I went to Banda School, and Roselyn academy. My parents denied themselves a lot of things so that I could go to good schools. I then joined university in Miami (the US). I was the top student in class and soon, I was getting paid to do assignments for rich kids. With excess money, I began drinking. I steeped into alcoholism that I dropped out of university. One day, I decided to take my own life and swallowed pills. I woke up in a hospital, and my father came for me. It was the first time in my life I saw him cry. I came back to Kenya and attended several rehabilitation centres unsuccessfully. My father used the little money he had left and I was taken for rehab in a South African clinic. It changed my life and I gave my life to Jesus Christ. I am not ashamed to say I love Jesus and I live according to the way he taught (he has a tattoo of Jesus of a cross on the left side of his chest).
Sh90 million in the first year
I made my first million when I convinced an insurance company to let me sell insurance cheaply through tickets. It wasn't even my idea, but when I looked at the projections of the business, it was going to make Sh90 million in the first year. Nowadays, I fund young people who have a business idea, and we own a small percentage of the business. I am not a billionaire, but I know when the total value of the businesses, if each was to be sold today, it would be in billions.
Vencap was founded by two New York hedge funds each at a cost of $1 billion (Sh87bn) as of today.
Vencap has invested in about 24,000 business ideas from within the East Africa. We believe that Venture Capital should not take advantage of the financially insecure; that business should be done ethically, above board, and driven by an inherent desire to make a positive social impact, while being commercially successful.
Lost 10 million in one day
The most surprising loss was when the company lost 10 million in one day. I just went home and slept. It was a terrible feeling. I can't quantify the highest we have ever made in a short period.
I have one girlfriend, she is a pilot and we lead a simple life. Going out for pizza is heaven for us. I actually spend only Sh3,000 in a weekend. I constantly pray that through my business, I can help change people's lives.
Kenyan Macharia
Age: 34
Job: CEO,
Net worth: Below Sh200 million
Cars: Mercedes E-Class, Lexus and BMW X5
Status: Married with children
Home: Recently sold his Sh15m house along Mombasa Road and moved to Kiambu
I graduated with a Land Economics degree from the University of Nairobi. I couldn't get a job for a year after graduating, hence started applying for internship positions in companies. I was taken in at one real estate firm as an unpaid intern for eight months before being fired. I don't know why I was fired. I came to work one day and the security guard told me not to get into the office. Luckily, in the duration I had worked in the firm, I had made few contacts and so I approached all of them to let me manage their real estate holdings.
I was in my early 20s, and there I was, asking people to let me manage their investment, which was running into hundreds of millions. In the first year, nobody gave me any business, and it also didn't help that I didn't even have an office.
I would wake up early, come to town and start going to offices to ask for business.
My big break came when one gentleman, whom I had visited his office so many times, had enough of me and gave me a small portfolio to manage. Within a year, I had acquired more and even set up my offices. I then approached banks for loan and started investing heavily into real estate.
Ali Ibrahim
Age: 34
Job: Head of SO Energy, Africa
Net worth: Below Sh100 million
Cars: A TX Prado, E Class Benz and Nissan Terrano
Status: Married to 2012 Miss Kenya finalist and have a daughter.
Home: Building a five bedroom Spanish villa in Lukenya, Athi River.
I started business by selling clothes, and with the proceeds, I set up a barbershop and a fruit parlour in Kibera. I had to close down business when I joined Moi University to study Chemical Engineering. I was employed by Kenol Kobil as the head of product development. I enrolled for MBA in strategic Management and then joined Minnesota Mining and Minerals as country manager. I then joined Spectre International as Business Development Manager. I thank Mama Ida Odinga for mentoring me through the five years I worked for Spectre. I made my first million in Tanzania. It was actually three million. It was bonus for a job well done. I now head Africa operations for SO Energy.
Clyde Mutotso
Age: 32
Job: Managing partner, Clyde and Associate (audit and financial consultancy firm)
Net worth: Below Sh350 million
Cars: Mercedes E-200, Toyota Wish.
Status: Married
Home: Sh20m house in Donholm
I come from a very large family, and resources were strained. In campus (University of Nairobi), I got a Helb (Higher Education Loans Board) loan to pay my fees to get food and sustenance money, I used to go to Kiambio slums and buy chang'aa.
I would sell it to my fellow students in campus and make Sh1,500 profit. I am not proud of the way I used to make money but I did it to survive through campus.
After I graduated with an economics degree, I got employed by a government agency and with a good income, I cleared CPA before doing a master's in business administration.
Office rent for a year
After being employed for two years, with the blessing of my wife, I used my savings to set up my office. I was so confident that since I had dealt with many clients before, they would all come trooping to my office and I will be a millionaire in a few months. No client walked into my office for the first six months. The landline I had installed hadn't even had it's first ring. I used to call my landline using my mobile phone just to hear it ring.
The good thing was that I had paid my house rent, and office rent for a year. I had also paid for Internet, and paid the phone company a full year estimates for the landline.
Back home, things weren't going on so well. There was a time my son was so sick, and I could not afford Sh800 to buy medicine, and on the same day, my water was disconnected over a Sh800 bill.
Sh50 in the house
In the evening when I got home, electricity had also been disconnected. I was depressed and didn't want to go to the office the next day but my wife just laughed at me, and asked me to get back to work.
With a sick child at home, who had no water or electricity, I borrowed Sh100 from the estate watchman, left Sh50 in the house and took a matatu to town.
I got to my desk and prayed. I swore I won't leave the office till I get a client. I prayed for over an hour and started sorting out the files of all the clients I had approached.
It was then that my landline rang, for the first time, eight months after I had installed it.
A client had gone through my proposal and wanted me to start consultancy immediately.
It was my big break, and the Sh1.7 million cheque came after a month.
I have diverse business interests in construction, transport and energy.
Brian Gacari
Age: 28
Job: Managing Partner at Property Reality, a real estate firm
Net worth: Sh750 million.
Cars: Mercedes Kompressor (soon to be sold for a "practical" double cab)
Status: Single
Home: Kileleshwa
I come from a middle class background and hard work has been my motto since I was young. I graduated from Strathmore University at 21 and joined a local bank at 23, and later became the regional director for Tetra Pak, West Africa where I ventured into timber business, made some money, and came back to Kenya where I got into real estate in Nairobi. In the past two years, the company has moved to other major towns, building and selling houses. The company is also in Rwanda where we are building a hotel. Among our other diversified interests is commodity importation. I have had as many failures as successes. One of my ventures collapsed and I lost Sh30 million I had invested in it. I am also involved in large-scale farming.
Currently, we buy and sell land for as low as Sh100,000 and I also let my clients pay in installments and that has given me an edge over most companies.
OTHERS
Paul Kinuthia
Everybody knows about Nice & Lovely, Queen Elizabeth, Clarion, Golden Shine shoe polish and Bouncy baby diapers, but very few people know Paul Kinuthia, the man behind Interconsumer products. He was thrust into the limelight months ago when he made a fortune selling off a section of his company and selling it to global cosmetics giant L'Oreal in a deal estimated to have been worth more than Sh1.5 billion. Kinuthia began in 1995 by selling home made shampoos to salons within the city. His start up capital was Sh3,000. He would walk from salon to salon, hawking his wares, explaining that his homemade shampoo was as good as the imported shampoo. He made these products manually using plastic drums and a huge mixing stick and heating oils, delivering his products by handcart to local salons and hairdressers.
As more salons started using his products due to availability and significantly lower prices in comparison to the products on the shelves of the big retail outlets, he expanded his product range to include hair gels and pomades. By 2001, the company was already exporting its products to neighbouring Tanzania, Uganda and Rwanda. By last year, his company had more than 500 permanent employees and about 6,000 Kenyans earning a living through Interconsumer Products Ltd.
Leon Ndubai
This year, he will invest Sh1.3 billion to put a five star hotel in Elementaita. In Nairobi, he is investing Sh300 million in sandalwood villa in Lavington. He owns golden beach resort in Malindi, a high end hotel which charges Sh70,000 per night.
Leon's father died when he was 19 years and left him a hotel in Kitengela. Over the past 15 years, Leon improved the hotel and went on to acquire more hotels. Although clearly a billionaire, Ndubai is media shy, and hates being called a billionaire. He prefers all the attention to be focused in his hotels and his bank, Indo Africa finance.
"I am up at 5.30am every day and start work by around 6.45am. I work all the way to 10pm, even 11pm. Actually, it's the best time because at 11pm I have all the reports from our hotels, so I have time to go through all the reports, give them feedback; when they wake up they have got all my e-mails," he says.
Liz Wanyoike
Lizzie Wanyoike is a successful entrepreneur who has against all odds, made great strides in the competitive business world. Liz runs Nairobi Institute of Business Studies (Nibs). She has also heavily invested in real estate and is constructing a six-story hotel in Kileleshwa and well as numerous apartment blocks within Nairobi. She is currently working towards turning NIBS into a university and has already secured land and other facilities in Ongata Rongai.
Related Topics