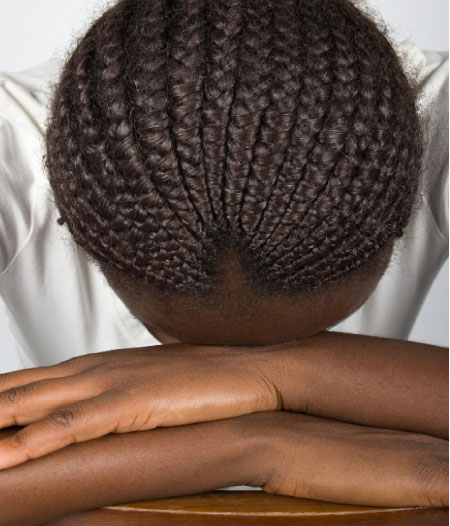 By Nyambega Gisesa
Incidences of devil worship are rising in Kenya with members of the occult claiming that the recent road accident in Narok's Ntulele was their latest act so as to harvest blood.
Various confessions from devil worshipers include stating that they have been behind the series of road accidents around the country, rising cases of bestiality and homosexuality.
In one of the confessions that will be aired this week at Kameme FM, a devil worshiper says she was on her way being taken to the mortuary when she rose "from the dead."
"It's tragic. The cases are rising so fast and the devil worshipers say they have a mission of converting 90 per cent of youth to the occult by 2015," said Pastor JJ Gitahi who recorded the confession.
The lady who "rose from the dead" had been taken to Mama Lucy Hospital where doctors confirmed she had died. She "resurrected" along the way as her mother was taking her to Kenyatta University Funeral Home for preservation before burial.
"While I was presumed to be dead, I was at a location below sea where I saw several accidents taking place," she confesses.
Retired ACK Diocese Bishop Thomas Kogo has told The Nairobian that devil worshippers are behind a series of shocking activities being witnessed around the country.
"They are behind the frequent road accidents and men lusting for cows and hens," the retired Bishop, who was recently invited to offer prayers in various schools attacked by devil worshippers, said.
According to the confessions, devil worshippers are in a recruitment spree in schools targeting learners as young as those in lower primary school.
One of the girls, now in class six, who confessed to being a devil worshipper said she was introduced to the occult when in class four.
A female student who joined devil worship in form one dropped out of school due to frequent acts of demonic hysteria that lasted three to four hours. She is supposed to be in form four this year, but has lost two years of schooling.
The members have said there are various students who are oculists.
Last month, on August 15, there was drama on the Naivasha-Nakuru road after students from Kajembe High School in Mombasa collapsed after they were allegedly attacked by evil spirits. The students were on their way back to school after taking part in the national music festivals.
In June, a parent of a class eight pupil at a private school in Embu asked the Ministry of Education to intervene after her son was allegedly dismissed from the school over allegations of worshipping the devil.
The mother said her son had been expelled from the institution where he had been enrolled for three years as he was suspected to be involved in devil worship.
"The administration declined to explain how they believed that my son is an illuminati," the parent said at the time.
In August 2011, at least 50 students from Moi Girls' High School Kamusinga were sent home for allegedly practising "lesbianism and devil worship."
Outraged parents of the institution threatened to sue the school after the school's principal, Josephine Wanyama, admitted to having no evidence that the school girls were involved in lesbian acts or devil worship.
"Following a stir in school on July 25 arising from students concern over the practice of lesbianism, you are required to accompany your child to discuss her social misconduct," a letter summoning parents to the institution read in part.
In June 2010, suspected serial killer Philip Onyancha said he was inducted to devil worship when he was a student at Kenyatta Mahiga High School in Nyeri.
The devil worshippers have confessed that they are killing with no remorse and stealing children and brutalising them.
One student woke up with marks all over her body and a tattoo of a head of a snake.
Another devil worshipper used a divider from her geometric set and wrote the word "dragon" on her breasts.
She said that her right hand side was known as Felista and left hand side, which belonged to the devil, Eminel.
In the confessions, the devil worshippers say they are given various missions that include causing road accidents, bringing down churches, confusing religious men, scandal of selling babies, calling worshippers to pay money in church for prayers and pursuing earthly wealth.
Some of the accidents they claim to be behind include the Ntulele bus tragedy where about 41 people died, accidents around Naivasha and Ukambani and the road tragedy where a bus submerged into water in Sagana river killing over 10 people.
One of the devil worshippers says she can change her skin and that she has the powers to infiltrate the church and be made the leader of the praise and worship team. She then uses the position to confuse worshippers.
Levels of devil worship
According to the confessions, the first level in the devil worship is being a member, then one progresses to prince or princes, and then a priest who has the ability to enter a matatu and disappear.
Devil worship priests are said to possess a third eye, an ability that enables them to see things that are supernatural like someone's future or details of his or her bank account.
The devil worshippers use dolls, rock music, tattoos and push pins. Ladies are also given an owl or rat jewellery that is placed on top of breasts so as to tempt men.
They say they have a high altar within Nairobi CBD that they use for blood sacrifices and others in various places they use for various sacrifices.
In 1999, a presidential commission of inquiry concluded that devil worship was commonplace in Kenya with a high presence in schools, churches and even government offices.
According to the report, devil worshippers were obsessed with sex, especially lesbianism.
The Devil Worship Commission was established in October 20, 1994 and interviewed various organisations including the Freemason Society and Mormoms. Critics roundly derided the commission's findings and disparaged the damning report.
Prof William (Bill) Lore, an orator (someone allowed to speak to the public) of the Freemasons Society, has distanced the society from acts of devil worship rumours.
"There is nothing that we hide. We are an open society but one with our secrets," Prof Lore said. "I have even published a book on behalf of our society that explains our practices."
Devil worship is not a crime in Kenya. "Satanism is not forbidden by any law," the chairman of the commission, Archbishop Nicodemus Kirima, said when he released the findings of the report which have never been made public.
The Devil Worship Commission recommended the establishment of a special police force to investigate crimes of the occult said to practise ritual murder, human sacrifice, cannibalism, and feats of magic.
"I have no information why the special police force was not formed," the police spokesperson Zipporah Gatiria Mboroki told The Nairobian.
In overall, the government took no action to follow up on the report. This fuelled speculation that the report fingered prominent people.
The report claimed that the oculists were wealthy and prominent people who drove expensive cars and owned large commercial enterprises.
The report also said they carried out various forms of initiation rites like eating human flesh and licking blood so as to attract new members.
"Even now there are prominent people who are members of the cult," Pastor JJ s
Related Topics