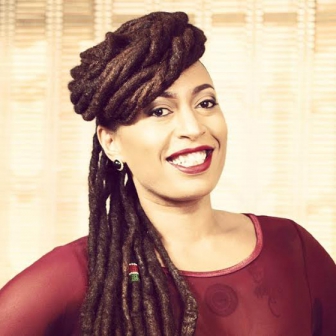 Kenya's first lady Nazizi Hirji became a household name in the local and East African music industry having begun her career with the famous Necessary Noize group comprising herself, Wyre and Bamzigi, before the latter quit. To date close to 14 years down the line it appears there is no stopping the female reggae diva who says sky is the limit.
To prove her intent the mother of one has released yet another new single Wedding Ring, a silky reggae tune that speaks of hope adjourned as she goes ahead to express grief of how her wedding plans were suddenly cut off following the break-up of her relationship.
The audio released early this year produced by Beat ya Keggah and directed by @vjone has continued to gain immense response among local music lovers.
"It was a matter of time before I bounce back with something of quality that would be appreciated by many. For me music has always been a long journey which requires research, hard work and determination in order to come up with a good product," she says, adding that she has lots of surprises in store for her fans as far as music goes.
"I am glad that my director VJ One who was in charge of the video production managed to think way ahead of his peers in terms of his unique directing skills which is different from the rest," says Nazizi.
The singer has gone through major transformation from being a plump woman to a slimmer look which has helped her rediscover her singing talent.
She was previously married to a Tanzanian man for a period of five years and had son before calling it quits when the couple opted for a divorce.
"We were so happy and we shared a special relationship all the time. The birth of our son, strengthened our bond and friendship as a family," she says, adding that prior to her divorce they were separated for one and a half years.
She says it not easy filing for a divorce especially when the media was busy focusing on personal life and writing all the wrong information about it.
But despite all said and done it appears Nazizi has moved on.
"When you are single parent things seem to change meaning that you only do things for yourself as opposed to when you are married when you have to put the interest of your husband and child first," she says adding that to date she continues to successfully pursue her musical career, something she had a passion for ever since she was a child.
But that is not all. Nazizi who shed 30 kgs due to clean eating and a firm workout regimen reportedly landed a lucrative television job alongside Zola D, a Tanzanian Hip Hop artiste early this year. The TV show dubbed "Workout Show" will also feature the fitness trainer who helped Nazizi lose weight.
"We have already recorded an episode and are still in the process of shooting more episodes. Once it's done, it will be aired in Kenya as Kenyans have been praising Nazizi's huge weight loss," said Zola during an earlier interview in January.
Related Topics