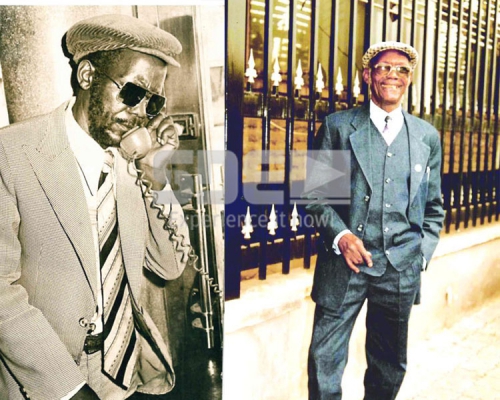 By Sheila Kimani (@sheilakimm)
Mzee Ojwang's role in the local show 'Vitimbi' instantly catapulted him into fame making him a house hold name since the 1990s. Thanks to his assertive role as the father of the house, Mzee Ojwang and the Vitimbi crew have reputably performed at many presidential functions. Besides playing a very memorable character as Mzee Ojwang Hatari, his real name is Benson Wanjau , born in 1937 and raised in Nyeri county. Quite the interactive son, he attended CMS Primary school in Pumwani where he often shone in Mathematics, and picked up acting skills in secondary school that later came in handy for his career. His stage name "Mzee Ojwang" was an ordination from a fellow actor who had asked him to keep it in remembrance of the acting bond they shared together. Mzee Ojwang's character and dholuo accent led many to believe that he was of luo descent. However he was born into the Kikuyu community and was never fluent in dholuo language. Mama Kayai, was his wife on the show for many years, and has been quite the friend. His real wife's name is Augusta Wanjiru. Quite the family man, Mzee Ojwang has 2 children, Patricia Njeri and Michael Karira. Before his reputable role as head of house in Vitimbi, Mzee Ojwang worked as a technician at Matter Hospital and as an employee of White Rose Dry Cleaning Company. His fellow actors including Ondiek Nyukakwota have always celebrated him and were glad to see the government step in for his eye surgery procedure. They however feel that the government should pay more attention to the country's talents. Since starting his acting career on KBC in the 1980s, Mzee Ojwang made KBC his home and went ahead to act for years on the Vitimbi show which transcended generations.
Jackie Lidubwi, the producer of 'Vioja' argues that viewers should understand that the show had outlived three generations of actors since its inception in 1974. "There was the generation of the likes of Othorong'ong'o Danger and then Mzee Ojwang and Mama Kayai and then the likes of Olexander and Nyuka Kwota,"
Related Topics