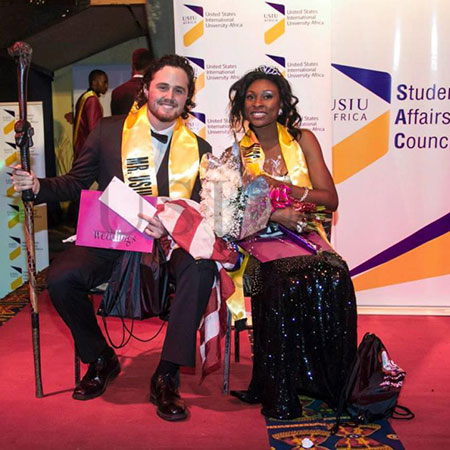 Two foreign students are the new Mr and Miss USIU 2014.
Peter Taylor, an American student studying International Business Administration (IBA) won Mr USIU, as Irene Ajogbor, a 19-year-old Nigerian also studying IBA, got crowned as the new Miss USIU queen.
However, some students accused the judges of favouritism. But participants from other countries said the two winners deserved the titles. The 2014 edition of the annual Mr and Miss USIU-Africa beauty pageant was held on November 21 at the Carnivore's Simba Saloon.
Related Topics