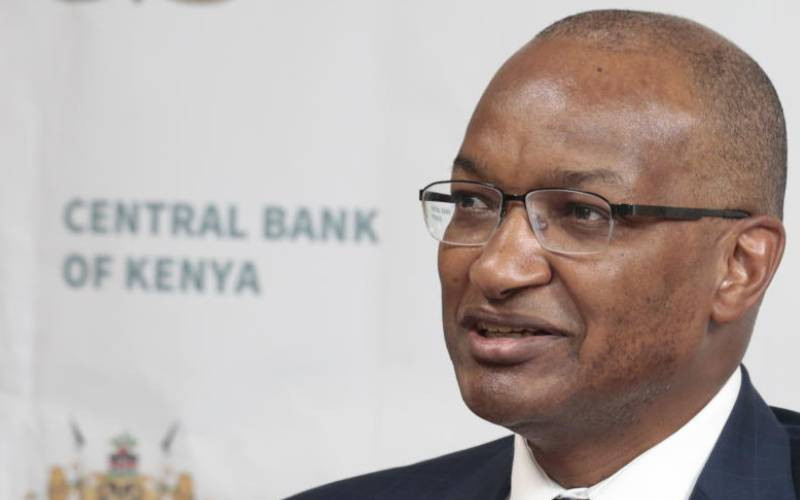 About 359 major local and Silicon Valley-backed mobile lenders face being locked out of the lucrative mobile lending market.
This is after the Central Bank of Kenya (CBK) announced on Monday it had approved an additional 12 out of 381 firms that have applied for licences to provide digital loans.
This brings the total number of licensed firms so far to 22 following the approval of 10 digital lenders announced in September last year.
"CBK has received 381 applications since March 2022 and has worked closely with the applicants in reviewing their applications," said the banking regulator. "Additionally, CBK has engaged other regulators and agencies pertinent to the licensing process, including the Office of the Data Protection Commissioner."
Among the firms that got the CBK nod include digital micro-lender Tala (Inventure Mobile Ltd), which recently raised $145 million (Sh17.4 billion) for onward lending and expansion in its four key markets including Kenya - taking the battle for the popular mobile loans to commercial banks' doorsteps.
Others are South Africa-based financial technology firm JUMO, which recently tapped former ICT Cabinet Secretary Joe Mucheru as its president. CBK also licenced Letshego Holdings Ltd, a pan-African financial services provider listed in Botswana.
Others are M-Kopa Loan Kenya, MFS Technologies, Mwanzo, Pezesha Africa, Tenakata Enterprises, Ngai Credit, Umoja Fanisi and Zanifu. Former President Uhuru Kenyatta in December 2021 approved a change in the law that allowed CBK to regulate digital lenders, which gave it the power to rein in lenders who violate consumer privacy.
The crackdown came three years after a distressed borrower committed suicide, prompting CBK to swing into action. In 2019, the CBK made a shocking revelation that a middle-aged man took his life after failing to withstand harassment and public shaming by an unnamed digital lender.
CBK Governor Patrick Njoroge has been a critic of the digital lenders, accusing them of rogue tactics.
Related Topics