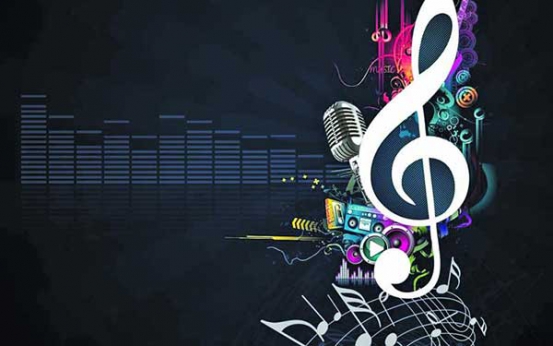 Which song are we releasing next? This must be the question in most producers and artistes' minds as the cold war continues between the three leading recording stables Grandpa Records, Pacho Entertainment and the Red Republik Recording Studio. Red Republik is home to the Kansoul, which comprises Maddtrax, Mejja and Kidkora.
Indeed, there is no denying that the three recording labels and the artistes aligned to them are doing a great job with their music. They are always on point besides being nominated for the upcoming Bingwa Awards in various categories.
Take for instance Grandpa's awesome jam Fimbo ya Tatu (Dawa Ya Moto) that is currently one of the biggest songs in the industry featuring some of the best local artistes including Sauti Sol.
Released around the same time is the Kansoul's Moto Wa Kuotea Mbali, another huge song featuring Nameless. But just when Kenyans thought they had heard the last of it, another powerhouse Pacho Entertainment joined the competition by releasing a remix of Timmy's Welewele with former Grandpa Records artiste DNA on the hook.
The scintillating and catchy track described by many as the 'song of the year' features top artistes like Cannibal, Nonini, Collo and Rabbit aka King Kaka.
It appears there is no stopping the competition between these music stables, who are out to outdo each another by releasing hit upon hit.
Grandpa Records
Dubbed the biggest recording label in East Africa by many, Grandpa has been dominating the music charts with club bangers like Fimbo ya Tatu, Hivyo Ndivyo Kunaendaga, Shillingi Yangu, Mbilikimo Mkora by Kenrazy, Chapa (Fimbo ya Pili), Maswali ya Polisi by DNA, the Kamua Leo remix by Kiddis featuring a number of artistes and Mapepo by Visita. It has set itself up as the stable to beat. According to CEO Refigah, they work smart, not just hard, and their music speaks for itself. "As far as we are concerned, we remain the best," Refigah says.
PACHO ENTERTAINMENT
Meanwhile, Pacho has also released a number of hit songs such as Dandia by Kristoff featuring Frasha. Wale Wabaya by Frasha X, Leta by Rabbit, Wapi by kenzo, Mtu mbaya Sana by G- Kon, Siwezi Borrow by Kristoff and Usiogope by Timmydat featuring DNA just to name a few. CEO Rapdamu says their mission is to give fans quality products as opposed to making music for the sake of it. "We don't strive to be number one but to remain the best in the local music industry and beyond. Only time will tell," remarks Rapdamu.
RED REPUBLIK RECORDING STUDIO
The Red Republik hard hitters are Madtraxx, Mejja and Kidkora (Kansoul). Their popular tracks Nyongwa, Moto Wa Kuota Mbali, Dabo Tap and Shida have been ruling the airwaves and becoming favourites among local music lovers.
"We remain the best considering we have no time for low-quality Kenyan music," says Madtraxx.
Related Topics