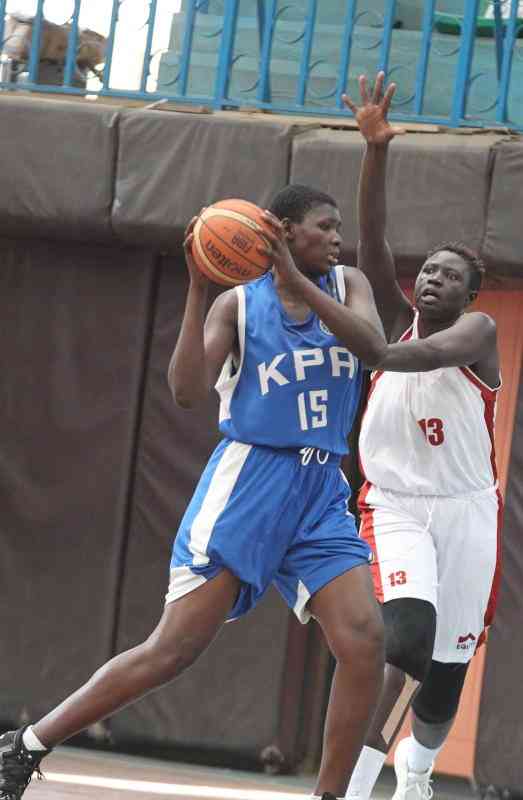 National 3x3 women basketball forward Medina Okot said she is enjoying her current form ahead of her departure to study and play in the USA.
Okot, who is in Birmingham, UK with the national team for the Commonwealth Games, landed a basketball scholarship after she impressed American scouts during the Tusk under-17 basketball trials at Nairobi's YMCA early this year.
The towering player is expected to join Danville Christian Academy in Kentucky, according to Billy Inmon, vice chairman of the board of Danville Christian Academy, a private Christian high school in Danville.
Okot is set to be joined by another Kaya Tiwi girl Babra Diana, once she sits her Form Four examinations in December."I have been excited to help some of these children to come to the US and change their lives," said Inmon as he shorted-listed Okot and for the scholarship.
The six-feet 5-inch Okot, who sat her Form Four examinations last April at Kaya Tiwi Secondary School in Kwale County, played a vital role to ensure the 3x3 national team made it to the quarter finals in their debut at the 2022 Commonwealth Games in Birmingham.
Okot also guided the 3x3 team to make it for the World junior championships qualifiers set for Romania next month.
"I had a great time competing at the Commonwealth Games. I had never represented Kenya at this level," she said.
"I went to the games with the eagerness of a sponge; ready to absorb everything. The beauty of it is the knowledge and skills gained, which will continue to carry with me throughout my career," added Okot. [Ernest Ndunda]
Related Topics