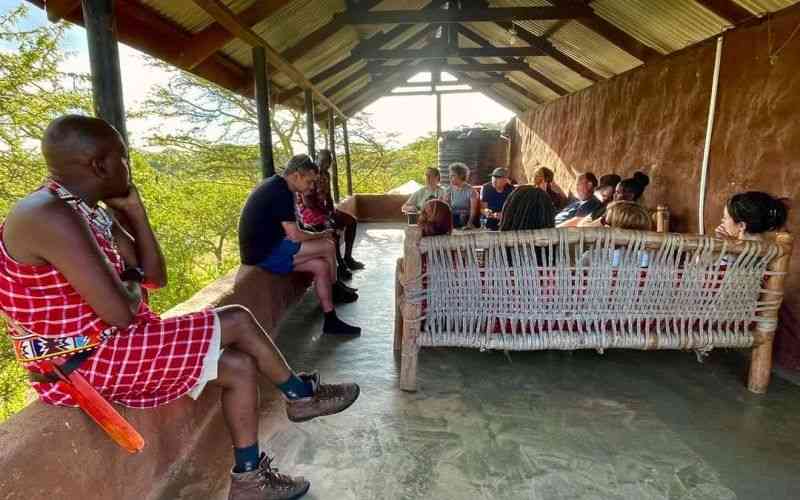 A couple of weeks ago, I spent two weeks in seclusion at a conservancy in the Maasai Mara with a group of foreign writers.
The 12 writers were part of a writers' retreat organised by Professor Mikhail Iossel, a professor of English at Concordia University, Canada.
Professor Iossel, who immigrated to the US from the former USSR, has published several books including Every Hunter Wants to Know, Notes from Cyberground: Trumpland and My Old Soviet Feeling as well as essays across journals like the New Yorker, New York Times Magazine, Best American Short Stories.
Some of these are published in his most recent book, Love Like Water, Love Like Fire, a witty and poignant recollection of childhood in the Soviet Union.
Professor Iossel has been a constant figure in the Kenyan literary scene. For the writers who wrote around the era of Binyavanga Wainaina and Kwani? the post-Binyavanga era having started about four May(s) ago when he unceremoniously died); they are quite familiar with Professor Iossel as he ran a programme called Summer Literary Seminars.
To some people though, he - Iossel - is simply the merry and melancholic professor who for four years dedicated his Facebook timeline to endless critiquing of Trump and his type of twisted American society.
But you are also likely to bump into his long one-sentence stories there (on Facebook).
The rest of the group, also mainly from the US and Canada consisted of impressive and highly decorated names such as Josip Novakovich (author of Rubble of Rubles and other books, mostly collections of short stories.
There was Dean Ellis (a poet who lives in New Orleans, and also the curator and host of a radio show called Dean's List), Amarillis Ortiz (a lecturer of Spanish Literature), Ashley Mayne (fiction editor at Fence Magazine and a farmer).
Others were Carey Hatland (a writer and educator from Canada), Curtis McRae (editor at Yolk Literary Journal), and Gaylord (a brilliant poet and quite easily, the 'Florida man' of the group).
"This retreat," Professor Mikhail Iossel said, 'was the realisation of the ultimate literary dream of existing within a small community of like-minded writers sharing for a spell of time a secluded space far removed from the routine context of their separate daily lives."
The days were split between writing, interviews, personal (and collaborative) works, and other communal activities such as safari tours in the Maasai Mara, sightseeing, and hiking.
Related Topics