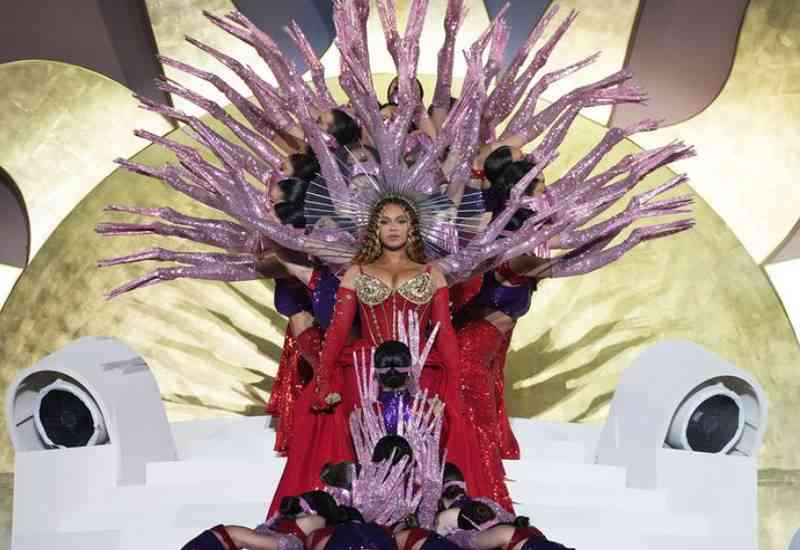 The American superstar Beyoncé Knowles had a full performance for the first time in four years this past weekend, taking the entertainment scene by a storm.
The 28- time Grammy Award winner took to the stage at a new luxury resort in Dubai on January 21 for the once in a lifetime show.
"As guests at the invite-only, hour-long performance started screaming with excitement, Queen Bey raised up on a platform wearing a yellow corseted dress, topped with a feathered skirt and a feathered backpiece," Variety Magazine reports.
Variety notes that the event was highly exclusive and star-studded. According to multiple reports, the superstar invited influencers, journalists and celebrities for the performance.
"Per an invitation that many publications received from the musician's team, the singer is hosting an all-expenses-paid luxury weekend in Dubai, taking place January 20 to 22," Pitchfork, a music website, reports.
"The invite is for the unofficial opening of Atlantis the Royal hotel, and begins as follows: 'Beyoncé invites you to a weekend where your dreams become your destination.'"
The event, which has since become all the hype on social media has been described as a glamorous affair that saw Beyoncé perform some of her top hits, including Crazy In Love, Brown Skin Girl, Beautiful Liar, Naughty Girl among others.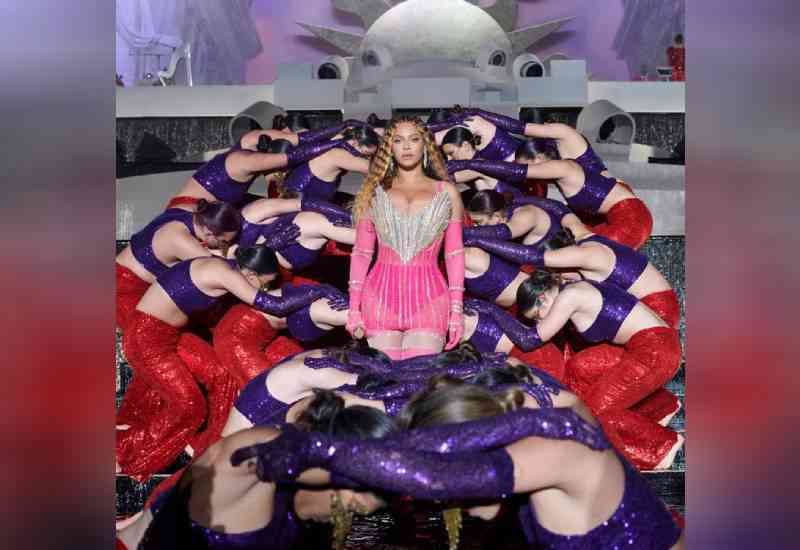 So exclusive was the affair that there was a no- phone policy. The singer made three wardrobe changes, including a red corseted jumpsuit and a sheer crystal-adorned mini-dress.
The 41-year-old mother of three gave a sweet shout-out to her family on stage, and her daughter, 11 year old Blue Ivy joined her at one point.
"She announced to the crowd that her mom, Tina Knowles, father, Mathew Knowles, her 'beautiful husband' Jay-Z and their children, Blue Ivy, Rumi, and Sir Carter were all in the audience to support her," Variety notes.
The magazine adds: "While Jay-Z stayed in his seat when Beyoncé performed "Crazy in Love" (she started it off with the "50 Shades of Grey" version and wrapped with the original), Blue Ivy hit the stage for a collab."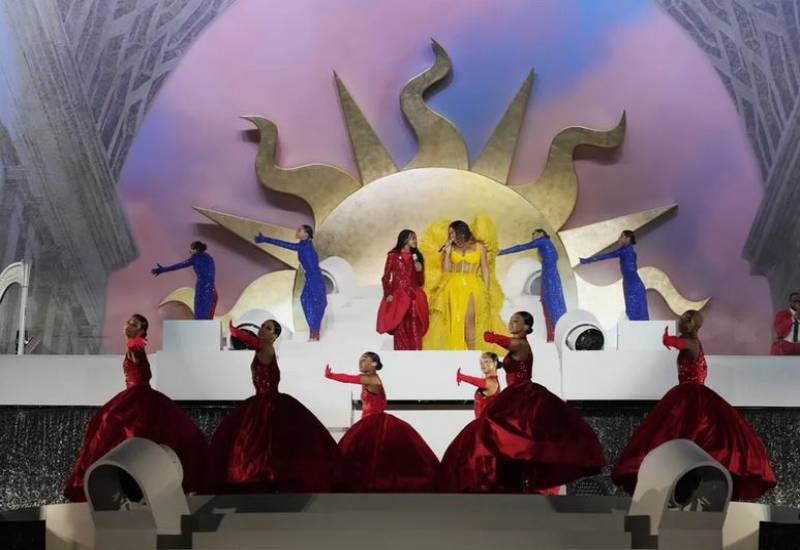 The show did not contain any tracks from her latest album, 2022's Renaissance.
The event is said to be the superstar's first performance in front of a live audience in four years and since releasing her ground-breaking album Renaissance last year.
"She opened the show with her famous cover of Etta James's "At Last" — a cheeky nod to her long-awaited return to live performing that had the intimate audience of just over a thousand attendees, including the likes of Letitia Wright, Winston Duke, Kelly Rowland, Chloe and Halle Bailey, Kendall Jenner and more, instantly enamored," Harpers Bazaar reports.
The magazine, whose writer was in attendance, notes that the performance was not as high energy as her projects are known to be, but even then, it was just as captivating.
"The night was solely about Beyoncé's voice and it's commanding presence and power."
The piece goes on to describe the event as one of sheer luxury, and one that could have only been carried by a star of Bey's global stardom and stature.
"As Dubai has established itself as a leading influence in the luxury market, a grand opening celebration with a superstar synonymous with world-class excellence does seem like the only viable option for an opening of this scale," Harpers Bazaar notes.
It adds that the high-end resort has been under construction for eight years, and features an in-house Valentino boutique, a mini art gallery including rare Pablo Picasso work and multiple restaurants helmed by global chefs.
And what kind of a budget do you need to have Queen Bey perform for an hour? A hefty 35 million dollars (Over Kshs 4.3 billion), according to The Daily Mail. Multiple other reports, including Hot New Hiphop and Just Jared however state that the figure may have been 24 million dollars (Over Kshs 2.9 billion).
"The hotel's guests enjoy complimentary gold-plated toothbrushes, combs and razors – which bosses expect guests to sneak into their suitcases – a 'menu' of seven pillows, personal butlers, and the chance to meditate with dolphins," The Daily Mail notes on the luxurious weekend.
It adds : "Its shop sells Picasso art, and there are 17 restaurants and bars involving eight celebrity chefs, including Heston Blumenthal's debut bar, Resonance, where guests can admire a 21ft high aquarium containing 4,000 jellyfish."
Related Topics