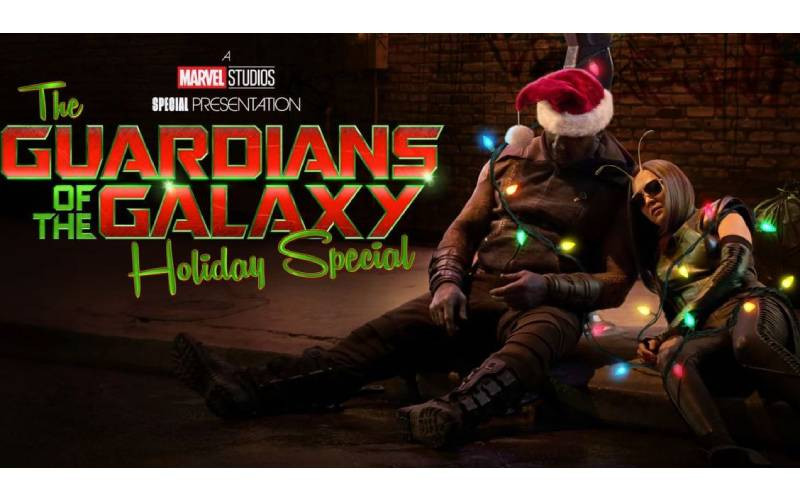 Choosing what to watch over the holidays might vary depending on the decade you were born and raised. Some people prefer feel-good films, while others prefer horror films. Nevertheless, we have gathered ten of the top holiday films now available for streaming in 2022 to help you rekindle the festive joy through the beauty of film. The list below is in no particular order;
Falling for Christmas
This 2022 Netflix film starring American actress and singer Lindsay Dee Lohan rotates around a spoiled heiress who, after losing her memory in a skiing accident, lands in the cozy care of a down-on-his-luck widower and his daughter at Christmastime. According to a review of the film published by the guardian, Falling for Christmas most echoes the setup of 1987's Overboard with Lohan playing Goldie Hawn. The metamorphosis from diva to "someone who now likes to bake for others" has been considered less punchy as co-writers Jeff Bonnett and Ron Oliver come out as reluctant to make the character even remotely unlikeable.
Who Killed Santa? A Murderville Murder Mystery
If you are a fan of comedy, this one is for you. This 52-minute-long episode on Netflix focuses on Detective Terry Seattle, played by Will Arnett, who uses his unique skills to solve the most difficult criminal cases. He works with prominent guests for each case, and together they resolve the cases and uphold the law. The show's catch, however, is that no script is provided. As a result, the entire cast is in the dark about what will occur next.
How To Ruin Christmas Season 3
Arguably, something happens at the most inconvenient time that abruptly ends the celebrations when families and loved ones gather to exchange gifts and celebrate good tidings, especially in an African setting. This South African series premiered in 2020 on Netflix and released the 3rd season this December. If you have watched the series before, you will enjoy the 3rd season, which still focuses on an affluent, dysfunctional family and their constant difficulties in enjoying a holiday gathering.
A Boy Called Christmas
If you are looking for something for your little ones, then this 2021 British Christmas fantasy film directed by Gil Kenan might be the one. In this Netflix tale of Father Christmas's beginnings, an ordinary boy embarks on a fantastic journey to join his father, who is on a mission to find the famous village of Elfhelm. A devoted pet mouse and a reindeer accompany the boy. The film's emphasis is on how, despite all obstacles, every family should spend Christmas together.
Scrooge: A Christmas Carol
Another musical for your little ones to enjoy this holiday. This 2022 Netflix supernatural, time-travelling film is a musical adaptation of Charles Dickens's cult Christmas story. It focuses on the ghost of Ebenezer Scrooge's old business partner, Jacob Marley, and the spirits of Festivities - past, present, and future that visit him on Christmas Eve in the hopes that he may see the folly of his ways.
Dolly Parton's Mountain Magic Christmas
Enough said. If you admire Dolly Parton, then you don't need a reason to watch this stellar film. The fact that she is starring in it is enough. Nevertheless, in this film, Parton returns to Dollywood to appear in a new holiday musical with special celebrity guests such as Jimmy Fallon, Willie Nelson, Billy Ray Cyrus, Jimmie Allen, Zach Williams, Miley Cyrus, and others. It is said to have been inspired by the optimistic spirit of the Great Smoky Mountains.
Something From Tiffany's
Adapted from a novel by Melissa Hill, this Amazon romantic comedy rotates around the purportedly perfect relationship between two people. It centers on Ethan, a single father who plans to propose to his girlfriend, and Rachel Meyer, a young and fascinating lady unsure about her relationship with her lover, Gary Wilson. Spoiler alert: an engagement ring finds its way to the wrong person.
The Guardians of the Galaxy Holiday Special
This holiday special follows Mantis (Pom Klementieff) and Drax (Dave Bautista) on a quest to kidnap actor Kevin Bacon from Earth and bring him back to Peter (Chris Pratt) as a Christmas gift. Marvel film lovers have described it as the best Christmas-themed Marvel film produced in years. If you are a fan, you should not skip this one if you haven't watched it yet.
The Noel Diary
The Noel Diary is a 2022 American romantic comedy-drama film that shares the tale of a man who makes a Christmastime trip home to handle his mother's estate. However, he finds a diary of a lovely young woman on her strange adventure, which also contains information about his background. The young woman in the film shows up simultaneously searching for information about her birth mother, Noel, who used to be Jake's nanny.
Violent Night
Santa Claus, played by David Harbour, battles mercenaries who have plundered and kidnapped a wealthy family in their house in this 2022 American Christmas action comedy. As he arrives at the Lightstone estate while intoxicated, he discovers mercenaries with codenames related to the holiday season. However, "Violent Night" comprises snippets from recent holiday movies.
Related Topics