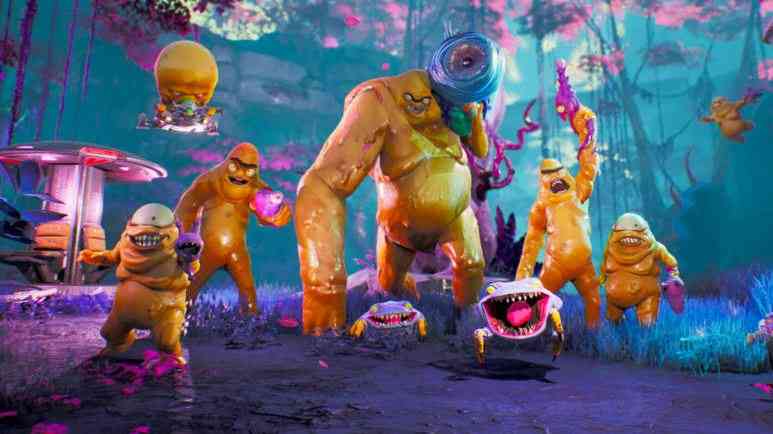 The festive season - let's look at some of the biggest titles set to drop this month.
The Calisto Protocol
If you love letting out the darkness in you, this survival horror game gives you nothing but that. Here you assume the role of Jacob Lee, an inmate of Black Iron Prison on the moon Callisto. Jacob is controlled from a third-person perspective and his health is indicated by an implant on the back of his neck called a Core Device, and his health can be replenished with injection-style pickups.
Marvel's Midnight Suns
This tactical role-playing game features comic book characters from multiple Marvel Comics properties, such as Midnight Sons, Avengers, X-Men, and Runaways. You will be allowed to create your superhero named The Hunter with a choice of over 40 different powers. The playable roster includes Iron Man, Captain America, Wolverine, Spider-Man, Venom, Morbius, Scarlet Witch; Doctor Strange, Captain Marvel, Blade, Ghost Rider, Storm, Magik, Deadpool, Hulk, and Nico Minoru. At the start of a new mission, players will be allowed to choose from three heroes to take into battle.
Hello Neighbor 2
This is a family-friendly horror game set in the seemingly quiet town of Raven Brooks where everyone is hiding something. You assume the role of an investigative journalist looking to uncover the darkest secrets of your neighbours and solve the case of Mr Peterson, the infamous antagonist of Hello Neighbor 1.
Dragon Quest Treasures
In this single-player, Action-adventure RPG, players take control of Erik and Mia as they explore a treasure hunter's paradise where boundless adventure awaits. Loot can be hidden in the most fiendishly inaccessible locations, so players must recruit a variety of well-meaning monsters and make use of their unique treasure-hunting abilities.
Crisis Core – Final Fantasy 7 – Reunion
This action role-playing game is a prequel to the 1997 video game Final Fantasy VII and is a part of the metaseries Compilation of Final Fantasy VII. Crisis Core begins seven years before the events of Final Fantasy VII, and many characters from that game and other related works appear. Here you get to control Zack Fair, allowing him to talk with non-player characters, interact with the environment, and engage monsters in battle.
High On Life
From the Co-Creator of Rick & Morty here comes a comedic biopunk first-person shooter game. Taking place in the future, humanity has been taken by an alien cartel to be used as drugs.
Sports Story
This is a sports RPG featuring a mix of sporting activities wrapped up in one big story. With a multitude of characters, you will make plenty of friends and enemies along the way. You can decide to play and master eight unique golf courses. Rise through the ranks of the tennis world tour. Start your soccer team. Travel by train, helicopter and houseboat as you explore dungeons, abandoned ruins and the mysterious wild lands as you unlock new and varied activities like BMX, mini-golf, cricket, volleyball and fishing.
Related Topics